Michelle Bridges Workout Advice for Busy Mums
Michelle Bridges on Why Every Little Bit Counts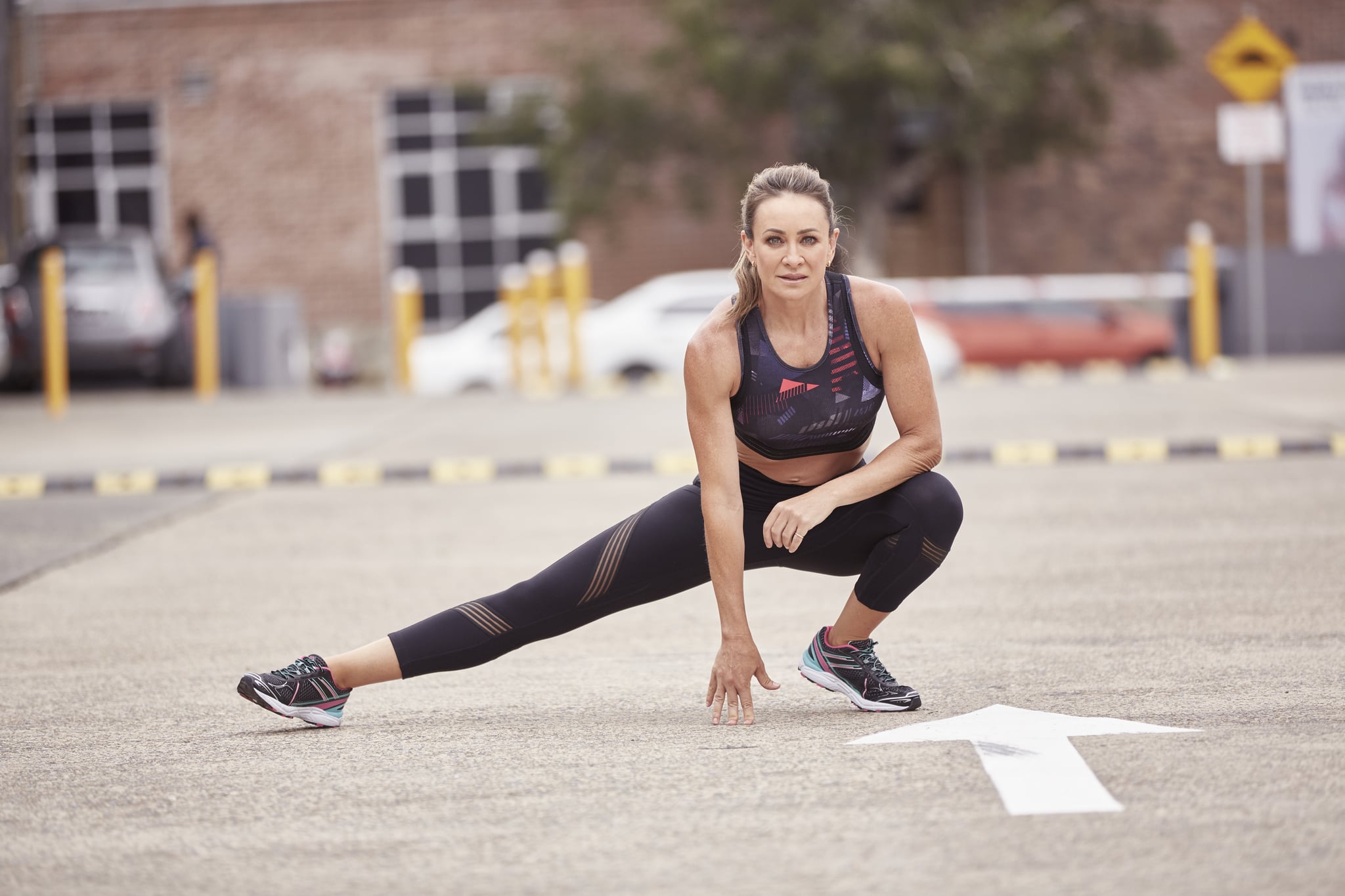 If anyone can speak to the realities of what it's like to be a busy mum Michelle Bridges can. Juggling multiple businesses, a toddler — which equals four children in total — and a partner, if anyone has mastered the realities of fitting working out into "mum life" it's Michelle.
So, when we had to the chance to speak with Michelle about the launch of her latest range of activewear (exclusive to Big W), we also took the opportunity to pick her brain and find out all her "fit mum" secrets.
According to Michelle, her "fit mum" formula is actually pretty simple. As she no longer has the same freedoms she had in her '20s to fit in an hour for the gym every day, she's had to come up with an alternative method that works with her lifestyle, but still works her out.
Michelle says the key is all in putting your activewear on first thing in the morning and having the mentality that every little bit counts. "No matter wherever, however, whatever. Because I don't have the luxury anymore of having an hour, or an hour and a half to train every single day . . . I just love getting up in the morning and putting my fitness gear on. I do the dishes and do a squat for every dish, or I'm brushing my teeth and I'll do a wall sit while I brush my teeth."
While these types of workout games might sound silly, Michelle is a convert, "Everyone rolls their eyes at it, but you know what, it works! If you haven't got the benefit of going to the gym and spending 45 minutes or an hour, then this is the way you do it. So, stop rolling your eyes and get on the program."
So, take Michelle's advice and put it to the test tomorrow. See what difference putting on your activewear and incorporating an every-little-bit-counts mentality can have. We guarantee you'll notice a difference.
Image Source: Courtesy of Big W