Monday Mood Board: Health and Fitness Inspiration
Monday Mood Board: Our Healthy Goals This Week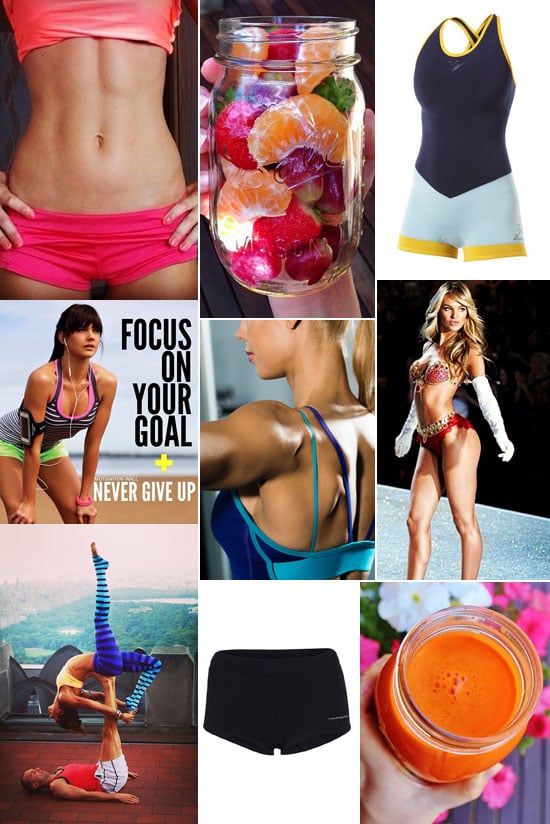 With just over a month to go until Christmas, now is the time to start kicking things into over-drive. We need a good plan of attack to get our bods ready for bikini-season and we think it all starts with a bit of healthy motivation. This week in our mood board we're looking to some body inspiration and workout wear to help get things moving along. But keep reading to see what else is on our goal hit list for the week.
Like we said, it's operation bikini-bod time
Say no to Christmas treats and yes to nature's lolly jar!
This Roxy wetsuit is perfect for paddleboarding sessions
There's six weeks till Christmas, let's not give up!
Strong, toned arms is on our healthy hit list
After seeing the VS show, Candice is our body inspo
We're going to continue to try and fly at acroyoga
If there's one piece of inspiration, these shorts are it
With all the green juices around, orange juices are forgotten
Click here to see more of our healthy mood boards!