Most Common Barre Mistakes
4 Mistakes You're Making at the Barre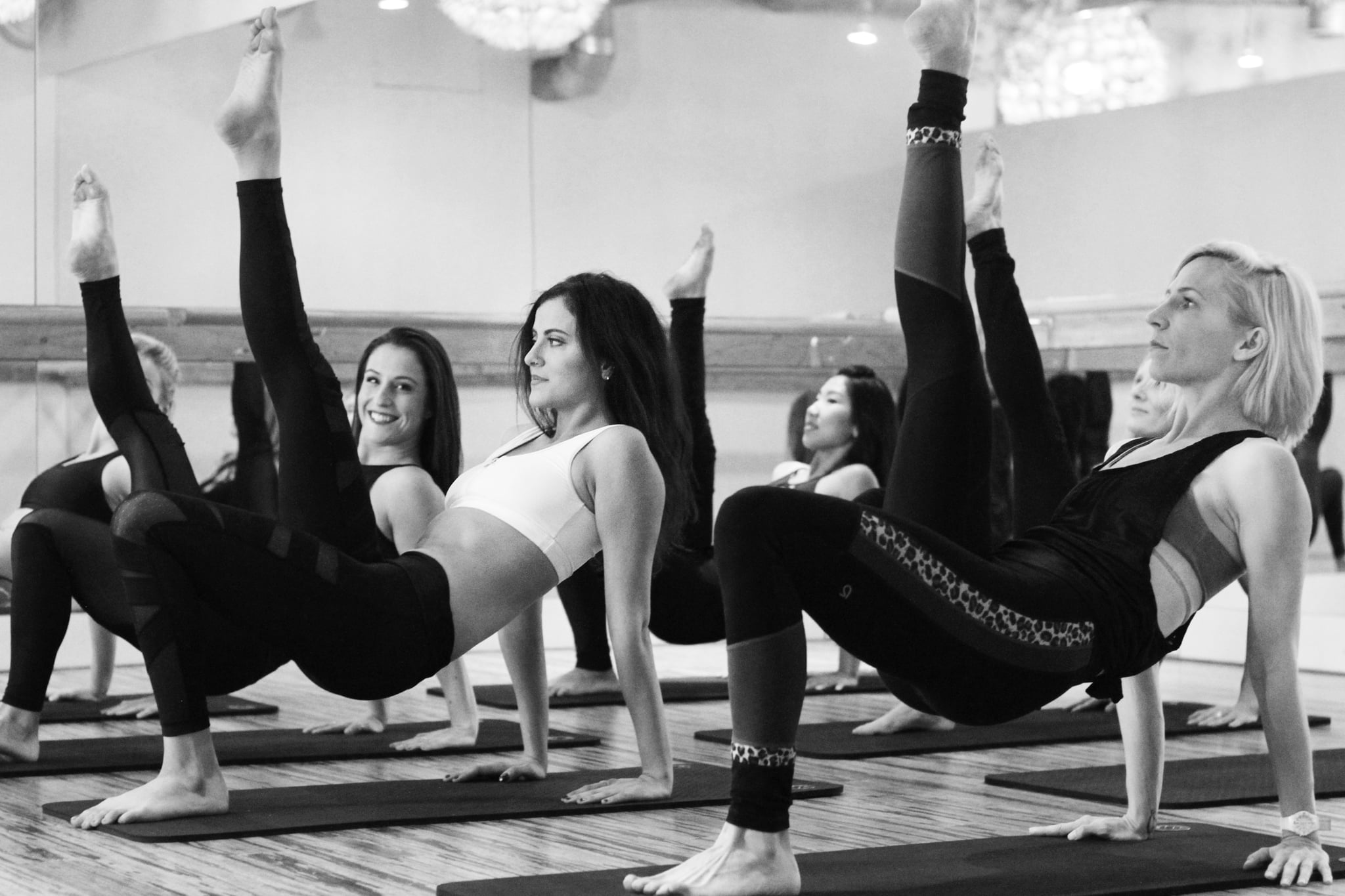 Are you getting the most out of your workout? If you're investing your time — and money! — into exercise, you better get some bang for your buck! And you don't want to stand in your own way by making rookie mistakes, right?
We're big fans of barre, and we know many of you love the dance-inspired workout, too. So, we hit up our friends at Barreworks Studio in California to give us some helpful advice on how we can make our workouts better. Courtni Gidish, instructor and professional dancer, and Leslie Taylor, studio manager, identified four classic and common mistakes they see in the studio. Check in to see if you're guilty of any of these and how you can easily correct them to get the best workout possible at the barre.
1. Not Creating Your Own Resistance
You don't use super heavy weights in barre, nor are you typically working against a resistance band. It's up to you to create resistance. "You shouldn't be able to flail your arms and legs around," said Courtni. "You need to squeeze your muscles against the movements and fight the urge to use momentum." Try slowing down and being more conscious of your movement. "Your body is capable of creating a ton of resistance on its own, but you need to keep the movements small and precise to get those results."
2. Using Weights That Are Too Heavy
Speaking of weights, the experts told us to keep it light — it'll still be a good workout, we promise! "The focus of barre classes is to really burn out your muscles using light weights and high reps," said Courtni. "Grabbing five-pound weights and taking breaks when you feel fatigued isn't going to be as effective as sticking it out with two- to three-pound weights, and the constant need to shake it out and reset means you're spending a lot of your workout . . . well, not working out." Don't overdo it: grab lighter weights (bring an extra set if you think you'll want to go heavier or lighter), and prepare to burn!
3. Writing at Off as "Just For Girls"
Many people write off barre as an easy workout because it's typically geared toward women — and then they find out how challenging it is. "This one really gets me," said Leslie. "We occasionally have men into the studio with their wives or girlfriends who think they're going to breeze through the class — and they leave saying it was the hardest workout they've ever done." Just goes to show you that you don't need to pump iron in a gym to get a great workout! "Barre works small muscle groups that often get ignored during your standard gym workout, and everyone — no matter their fitness level — can benefit from this type of hyper-focused workout."
4. Skipping the Stretch
We've said it before: don't skip the cooldown! "Stretching after your barre workout is essential," said Courtni. It also doesn't take a lot of time! "These two to three minutes of stretching help increase flexibility, improve circulation, and cool you down." Think about why you're skipping — we all get busy, but it's only a few minutes! "If you can't spare these last few minutes, then you may want to consider taking class at a time when you can. Clients who choose to stay for the duration of class also can't focus on their final stretch when you're rummaging around for your keys."