News on Explosion at Boston Marathon
Explosions Hit Boston Marathon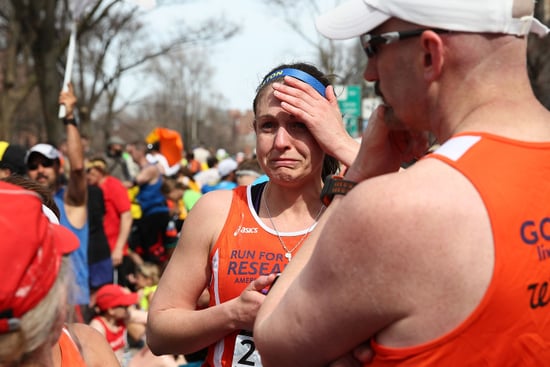 "We will find out who did this, and we will hold them accountable," President Obama said in a press conference following the Boston Marathon bombings. At least two are dead, including a child, and 132 hurt reports CNN after two twin explosions took place near the finish line of the Boston Marathon. The FBI is calling the bombings a terrorist attack but is unsure if the source is domestic or international. In a briefing around 7:00am (AEST), law enforcement officials announced that a third incident happened at the John F. Kennedy Presidential Library and Museum at 6:30am (AEST), which they first treated as related but now appears to be a fire, not a bomb. The marathon area is on lockdown following the two marathon blasts, which occurred at 4:50am (AEST), and all victims have been evacuated.
The Boston Athletic Association says 23,326 runners began the race this year, which takes place on Patriots' Day, a holiday in Massachusetts. Earlier the A.P. reported that injured spectators were taken to tents set up for the runners. POPSUGAR Fitness Editor Michele Foley was in the press room at the Fairmont Copley when she heard two explosions. After being told the hotel was on lockdown, she immediately took to Twitter. "As the pictures started to come in from social media," Michele reports, "we were all affected, people were in total shock, crying, and in disbelief." She says the mood at the hotel is a mix of confusion, shock, and sadness.
Australians concerned about loved ones in Boston can call 1300 555 135 for information. DFAT reports no Australians have yet been identified among the dead or injured. See more photos from the scene below.