Night Time Rituals for Deep Sleep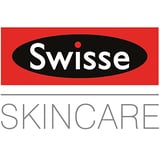 Swisse believe in pure, natural beauty driven by nutrient-enriched products. In partnership with Swisse, we're investigating the essential natural ingredients and wellness routines for beautiful, radiant skin.
Confession time: I'm guilty of the bedtime Instagram scroll. And judging by the glazed expressions of my fellow train commuters (some are just straight up snoozing), I'm not alone. But with aspirational figures like Arianna Huffington and Sheryl Sandberg highlighting just how much sleep quality can impact performance, now is the time for everyone (myself included) to overhaul their night-time routines.
If you want to sharpen your mental focus, stabilise energy levels throughout the day and boast a bright, glowing complexion (skin cells repair and regenerate overnight), then deep sleep is what you need. Besides aiming for eight solid hours of shut-eye every night, how can you improve the quality of the sleep you're getting? The first step is to look to your bedroom and the night-time rituals you engage in before bed.
Read on to follow our guide to better sleep and find out how to create a calm, soothing space reserved just for habits of rest and self-care.