Nike Air VaporMax Shoe Review
This Shoe Is About to Revolutionise the Way You Run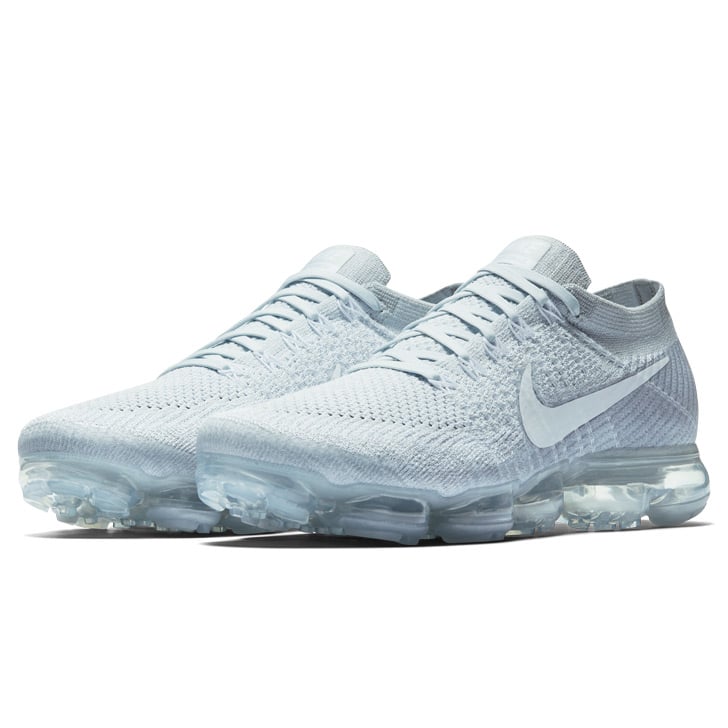 When it comes to running shoes a lot goes in to making them comfortable and supportive (and all the other things). There's no brand that excels at this more than NIKE — they just really get your feet. And to celebrate NIKE's Month of Max — yep, it's the 30th anniversary of the Air Max. Can you believe? — they are gifting the world their latest innovation in design, the Air VaporMax ($280). In NIKE's words they've made a leap into the future of Air with this new running shoe all thanks to the brand new midsole and outsole.
Just looking at this shoe it's obvious it's a thing of wonder but it's the breakthrough technology — seven years in the making (!!!) — that will have your feet loving themselves sick on your next run. It's lightweight, thanks to the Flyknit top and the new NIKE air geometric system in the midsole doubles as an outsole and allows extra air directly underfoot — have you ever heard of anything cooler?
Available in store and online now! You're gonna want to be quick to get your feet in these beauties!