Nike+ Run Club Head Coach Matty Abel 10K Plus Race Tips
How to Prepare For a 10K Plus Run, According to a Nike Coach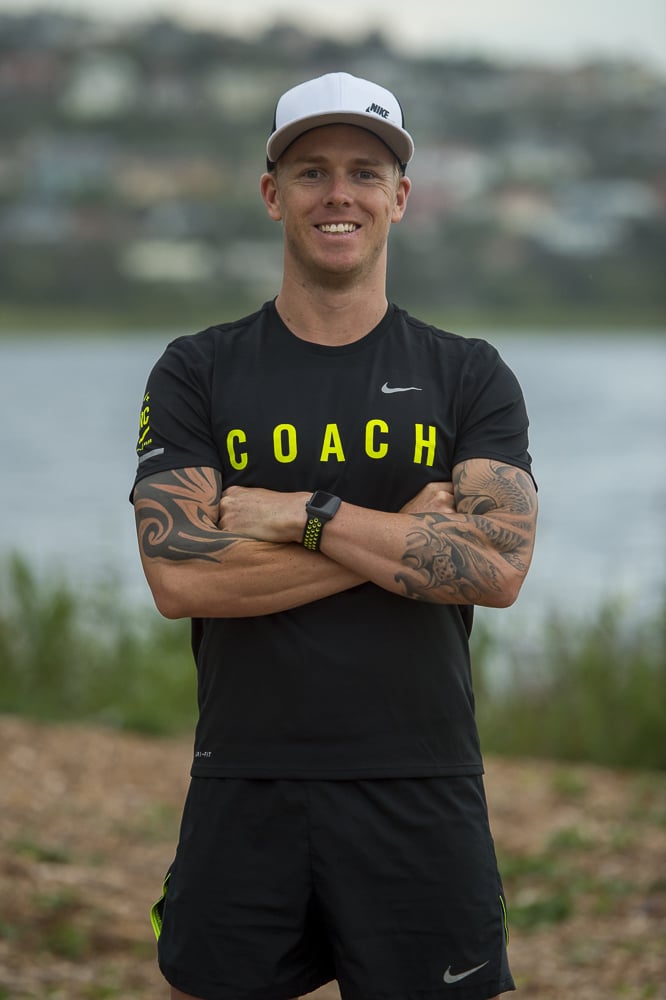 Regardless of whether you've just got into running or you're a seasoned pro, the idea of running your first (or second, or third) race can be a daunting task that feels much more complicated than your usual Sunday jog.
But, if you are wanting to push yourself out of your comfort zone and have signed yourself up for a 10-kilometre (or more) race, you might be wondering what pro tips you need to ensure you cross that finish line in one piece.
In order to get some tried and tested advice, we reached out to Nike Running Coach, Matty Abel to get his best tips on how to nail a 10-kilometre plus course, including what you should (and definitely shouldn't) eat pre-race. Keep reading to see what we learnt.
POPSUGAR Australia: What food would you recommend eating the night before a race?
Matty Abel: I highly recommend keeping your food similar to what you already eat for dinner. The "carb loading" method of filling up on pasta or pizza the night beforehand, generally, leaves you feeling heavy and bloated on race day. What I suggest is slightly increasing your carbohydrates throughout the day before race day. This could be eating an extra banana as a snack or adding some sweet potato or quinoa to your dinner. As you ease-up your training in the week leading up to race day, your glycogen stores should naturally be higher so there isn't any need to go heavy on the carbohydrates.
PS: What food would you recommend eating the morning of a race?
Matty: As with the night beforehand, I highly recommend keeping your meals similar to what you have been eating whilst training. If you eat before the race, you want to ensure you have something light approximately two hours before gun start, as this will allow your food to digest. I recommend a banana, as they are very high in carbohydrates or toast with nut butter and honey.
PS: What are your top three race day tips for first time runners?
Matty: Tip One: Wear the right footwear that is comfortable and suited to you. For women, I recommend the Nike Pegasus 35, which has been specifically designed for women with responsive, slightly softer cushioned foam that will support you over the race. The men's Nike Pegasus 35 is a little firmer and is also great for a supported, long distance run.
Tip Two: Pace yourself! 10 plus kilometres is a long way. I always ask myself in the first few kilometres "Can I hold this pace at the 10km or 12km mark?". If the answer is no, back the pace off a little as you have some challenging hills in front of you.
Tip Three: Keep your running posture in check. Always keep your chin up and eyes looking towards the horizon. As soon as you drop your chin, you restrict your breathing and generally roll your shoulders forward. With that in mind, keep your shoulders relaxed, as this will also prevent any breathing restrictions. On the hills, work your arms as this will help with knee drive and power you up the hills.
Tip four: Remember to have fun and embrace the journey. I always like to remind myself that I get to run whereas some people don't have that privilege. The atmosphere is always infectious so soak it all in and enjoy the run.
Image Source: Courtesy of Nike