OPSM Eye Check App + Eye Health
OPSM Eye Check App: Have You Had Your Eyes Tested?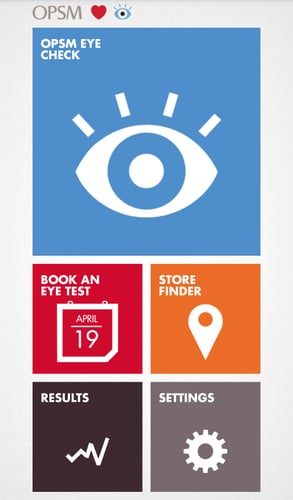 In a recent study more than one million Australians reported they have never had their eyes tested, despite 86 percent stating sight is one sense they would find most difficult to live without. It's recommended you get your peepers tested every two years and not just to see whether or not you need a set of bi-focals. An eye test is a great indicator of your general health and well-being and can even determine whether or not you're affected by high blood pressure, diabetes and eye diseases like glaucoma.
To make things a bit easier, OPSM has designed a free eye check app that will help you determine whether you should get your eyes tested professionally by an optometrist. The clever little app takes you through a series of exams and screens you for near distance, contrast sensitivity, distance vision, astigmatism and colour vision. Though it's not a substitute for a full eye test.
So if you're guilty of not getting your eyes tested in the last two years, or worse, you've never had one, you need to try this!