Protect Your Posture When Wearing Heels
This Heel Hack Will Help Ensure Good Posture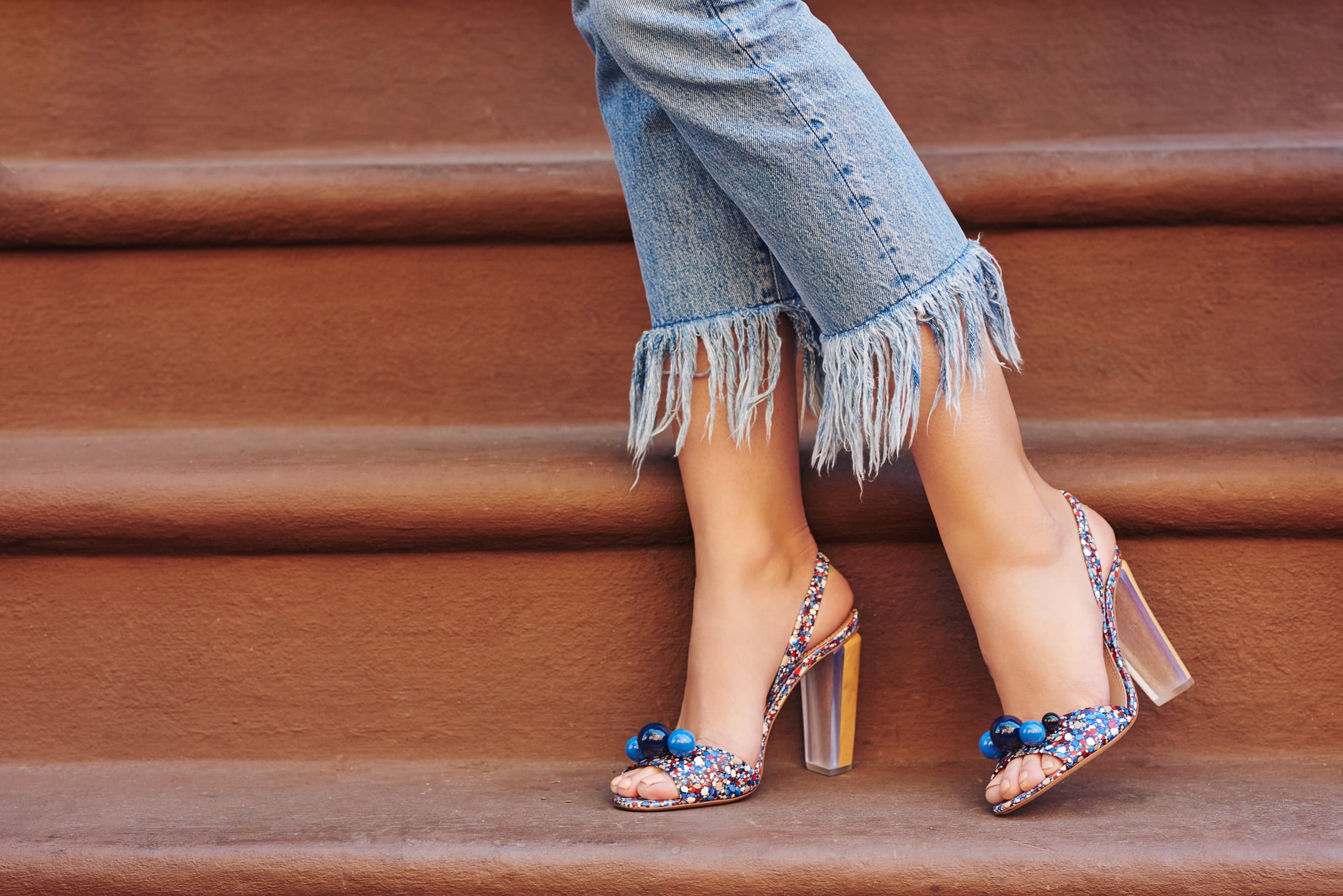 If wearing heels to, at, and from the office is considered your fundamental right as a woman with an amazing shoe collection, you're likely also familiar with the pain that comes with wearing them (hello, warped posture and sore feet, we unfortunately feel you). We're definitely not here to deny you your right to look stylish — we wouldn't dare — instead, let us gift you a simple hack that will help maintain your strong posture and avoid the back pain that can often come with wearing heels all the time.
Firstly, allow us to introduce you to Dell-Maree Day. She's the creator of The Invisible Exercise — a program aimed at helping people achieve their optimal posture and engage their invisible muscles that are often neglected. Her advice to heel wearers is simple: protect your posture as you sit. "Take your heels off at your desk and place your feet flat on the ground," says Dell-Maree. "Wearing them while you're in the seated position is going to cause more problems for your posture, so to help, place your feet flat and keep your heels under your knees."
It might not seem like much, but it will make a huge difference to your posture. C'mon ladies, do your spine a solid.