Quick Workout to Tone and Shape Legs
Summer Body Workout: The Best Leg Shaping Exercises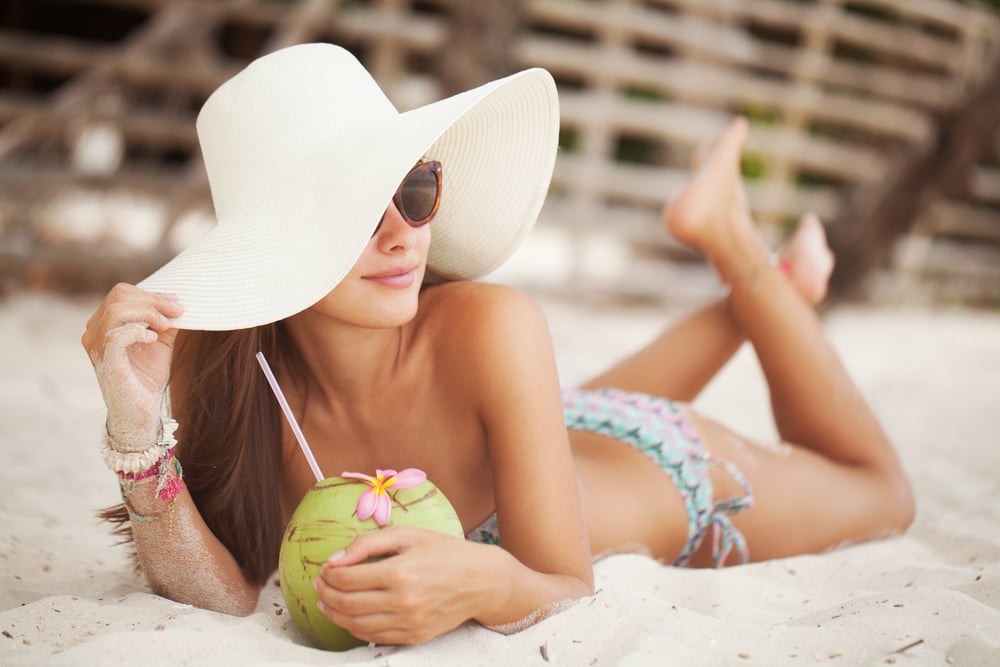 When we think of Summer, pretty shorts, dresses and bikinis generally pop to mind. And because Summer ain't over yet there's no reason why we should be giving up on achieving those beach-ready legs. So in order to get you feeling confident this season (and the next), we've pulled in the experts. Sydney based personal trainer, raw foodist and author of the The Rawfit Diet, Ricardo Riskalla, who says the mantra for Summer legs is training hard and eating well has devised a quick and effective workout that involves no weights. Easy!

1. Leg and Butt Toner
For the first exercise lay down sideways on the floor. Slowly lift your leg up and down for five minutes. Repeat the exercise on the other leg.
2. Ballerina Plie
By now you're probably experiencing some pain and burning sensation in your legs and bum — this is a good sign things are working well. Now let's do some ballet. This exercise is very similar to a squat, but with your feet pointing outwards. Begin standing up straight with your feet pointing out in opposite directions, hip-width apart. Then slowly bend into a plie and then come back up to standing. Make sure you fully extend your legs on the way up. Repeat it for six minutes.
3. Invisible Spin Class
This exercise sounds easy, but is quite intensive so get ready. Laying down on your back move your feet and legs in circular motions like you're riding a bike in the air. Do it for three minutes non-stop. Be strong!
4. Star Jumps

Now let's get back to a very old exercise that has been overlooked throughout the years — star jumps. Do these for five minutes.
5. Frog Jumps

Last but not least, frog jumps. Squat down as far as you can go and then jump forwards, repeating it non-stop as fast as you can. Do these for one minute.