Quinoa The Superfood
Friday Superfood: Quinoa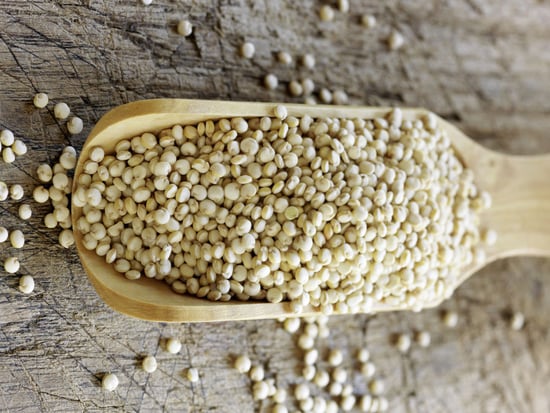 Haven't you heard? Quinoa is the hottest thing right now. The latest superfood has been buzzing around supermarket shelves, appearing in our favourite cookings shows, and looking rather tasty in the lunchbox next to you. So what exactly is all the fuss about?
Quinoa (pronounced keen-wah) is a part of the superfood gang, meaning it's packed with loads of nutrients beneficial for your body. It's a gluten-free wholegrain that is high in protein, fibre and jammed with amino acids. Quinoa is also low GI which makes it a perfect alternative to rice for the diabetic to keep an even balance of blood sugar. The taste - there's no exciting punch, but a slight nutty flavour, similar to rice. If you're considering getting onboard the superfood train and not sure how to cook it, it's "super" easy.
You can cook it similar to the way you would cook rice. Just add 1 cup of quinoa to 2 cups of water and boil until all the liquid is absorbed. You're aiming for a nice fluffy texture, like couscous.
If you want to mix up the flavour - try replacing the water with your favourite stock (vegetable, chicken... ). You can incorporate quinoa into just about any dish, and if you're a big sushi lover, quinoa works great as the rice substitute (Donna Hay has a great quinoa sushi recipe).