Raw Chocolate Coated Protein Bars
Meet the Healthy Chocolate Treat of Your Easter Dreams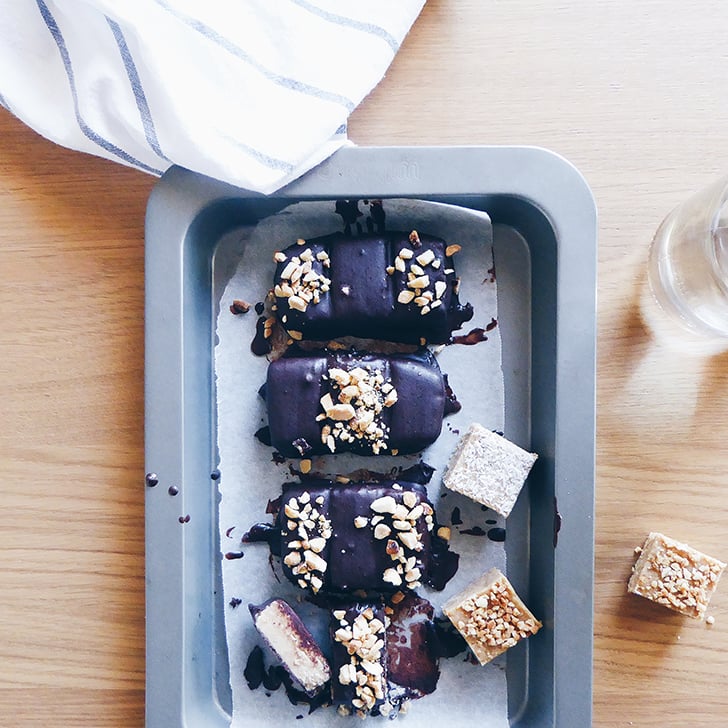 For choc lovers, Easter is the best time of year — supermarkets are over-flowing with chocolate treats and everywhere you go the scent of freshly warmed hot cross buns hits you. But for those who are looking to eat relatively healthily over the Easter break, looking for the healthiest option can sometimes be a little difficult, and that's where these raw chocolate coated protein bars come in. Perfect pre- and post-exercise these delicious bars (care of Change Room Foods) will satisfy your chocolate cravings. Promise!
Raw Chocolate Coated Protein Bars
Mandy at Change Room Foods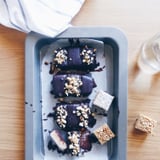 Ingredients
For the bars:
1 cup raw walnuts
3 tbsp IsoWhey Wholefoods Bio-Fermented Pea and Brown Rice Protein Powder (Vanilla & Lucuma flavour)
1 tbsp lucuma powder
2 tbsp coconut flour, plus extra for rolling
1 tbsp coconut butter/coconut paste, softened
3 tbsp coconut oil, softened
2 tbsp pure maple syrup
For the chocolate:
1/4 cup coconut oil, melted
1/4 cup cacao powder
1-2 tbsp pure maple syrup (depending on how sweet you'd like it)
Crushed toasted (unsalted) peanuts
Directions
1. Blend the walnuts in a food processor for a few seconds, until it forms a flour. Add the protein powder, lucuma powder and coconut flour. Pulse to combine. Add the coconut butter, coconut oil and maple syrup and blend until a dough forms.
2. Dust a clean work surface with coconut flour and transfer the dough to this surface. Shape into logs (either 4 large or 8 small). Place onto a lined tray and refrigerate until firm for at least 30 minutes.
3. Whisk together the chocolate ingredients in a bowl.
4. When the bars are firm, remove them from the refrigerator and take turns dipping each one into the raw chocolate mixture.
5. Allow bars to cool on the lined tray for at least 10 minutes, then dip again.
6. Sprinkle with crushed peanuts while the chocolate is still wet. Refrigerate for at least 15 minutes before serving. Keep refrigerated.
Information
Category

Snacks