Raw Vegan Bounty Dessert Slice Recipe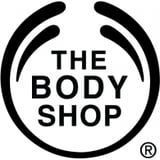 As busy days turns into busy weeks, and you suddenly realise the year is half gone... it's time to take a breath. This is a 15-second reminder to treat yourself: take one moment today to indulge in a sweet moment of happiness. The Body Shop's new Body Yogurt moisturisers are absorbed in 15 seconds — everybody's got time for that.
I try to live by the 80/20 rule — 80 per cent of the time I stick to a strict, clean diet and schedule my workouts, and 20 per cent of the time I let my body rest and indulge in a sweet treat or two. Hardly ground-breaking. But that 20 per cent always used to trip me up. One scoop of ice cream could quickly turn into half a tub, so I needed to find a healthier way to indulge the sweet tooth. On top of that, I'm terrible in the kitchen, so if I was going to be baking instead of buying, it had to be foolproof.
After lots of trial, error, and a few oven-related disasters, this raw slice has become my go-to sweet treat. It's a recipe that my healthiest girlfriend, Emma, kindly shared with me one day while I was groaning to her about craving a brownie. It's a chocolate-y, coconut-y dream that tastes just like a Bounty chocolate bar, but with a much cleaner ingredient list — I was surprised when she told me the main ingredient was cashews. Who knew nuts could satisfy your dessert cravings so well?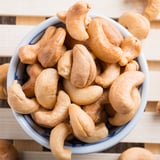 Ingredients
Base
1 ½ cups shredded coconut
1 cup fresh pitted dates
1 cup almond meal
2 tablespoons light agave syrup
2 tablespoons raw cacao powder
2 tablespoons chia seeds
Filling
1 cup raw cashews, preferably soaked for 2 hours
3 cups shredded coconut
2 tablespoons coconut oil
1 teaspoon vanilla extract
⅓ cup light agave syrup
Topping
½ cup raw cacao powder
½ cup coconut oil
¼ cup light agave syrup
Directions
Lightly grease and like a square pan or dish with baking paper.
In a food processor combine all base ingredients and process until mixture forms a sticky, crumbly dough.
Press mixture firmly and evenly into the dish, chilling until required.
Combine all filling ingredients in the food processor. Pulse until mixture sticks together.
Spread the filling mixture evenly over the base, pressing firmly into the dish so both layers stick together.
In a bowl, combine topping ingredients, whisking together until smooth.
Pour over slice, spreading gently for even coverage.
Chill for 30 minutes. Remove from fridge and cut into slices to enjoy, guilt-free!
Information
Category

Desserts
Image Source: iStock