Reasons You Should Let Go On Elliptical
3 Reasons to Let Go — on the Elliptical!
Letting go is hard to do, but it can really make the most of your time on the elliptical! Although the elliptical is a great way to work your arms and legs while getting your heart rate up, it can also be used to work your core and improve your balance. If this machine is a favourite of yours, then consider making the most of it by not using your hands — the benefits are many!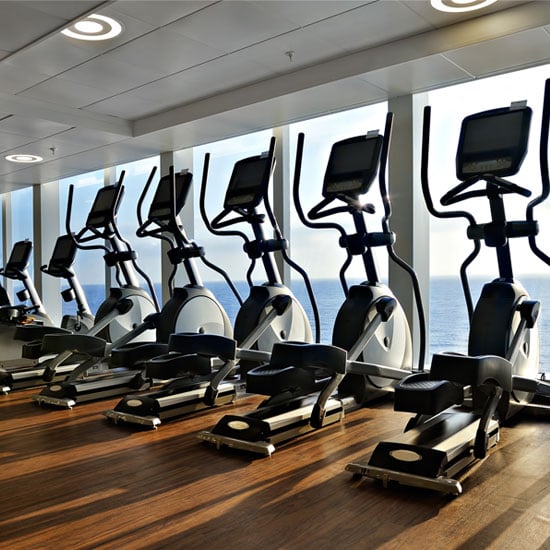 Improves balance: Balance is key if you're looking for better posture, body awareness, and muscle control. Because the elliptical uses shifting pedals on an incline, stability is needed, especially without the handles. Little steps toward improving your balance not only make the workout challenging, but will also help other forms of fitness, like your yoga practice! The next time you are on the elliptical, spend part of the workout going hands-free; make sure to engage the core, which will stabilise you in this position.
Works the core: Because you're challenging your sense of balance, you're working your core, too! Once you let go of the handles, just make sure not to sway from side to side. Place your hands on your hips to monitor your posture, and keep your abs engaged throughout the entire workout.
Strengthens legs: It's simple — by not using your arms, you let your legs do all the work. Try directing the focus to your feet. Pressing more with your heels will work your hamstrings and butt, while pressing more with your toes will tone your quads on the front of your thighs. Crank up the incline and resistance and feel the burn!