Recipe to Make Dried Mango
Nature's Candy: DIY Dried Mango
Dried fruit is one thing, but a dried mango addiction is no laughing matter to your wallet. A small container can run you almost $10! That's just insane when a fresh mango costs about $3. Aside from costing too much at the health-food store, some dried mango is made with added sugar or preservatives. Save triply on money, calories, and chemicals by making your own homemade chewy treat.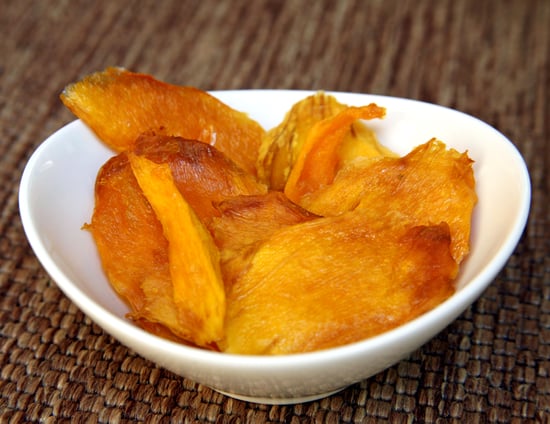 Keep reading for the simple recipe.
DIY Dried Mango
From Jenny Sugar, POPSUGAR Fitness
Ingredients
2 ripe mangoes
Directions
Preheat oven to 85ºC, or as low as your oven will go. Place a Silpat silicone mat on a baking sheet.

Wash both mangoes and use a peeler to remove the skin.
Cut into thin slices and place them on the Silpat.
Put the mango in the oven and bake for two to three hours, flipping them over every 30 minutes or until they're dry. Avoid cooking too long, or you'll end up with mango chips!
Store leftovers (if there are any!) in an airtight container. Since these babies are preservative-free, enjoy them within a few days.
Makes four servings of six to eight pieces each.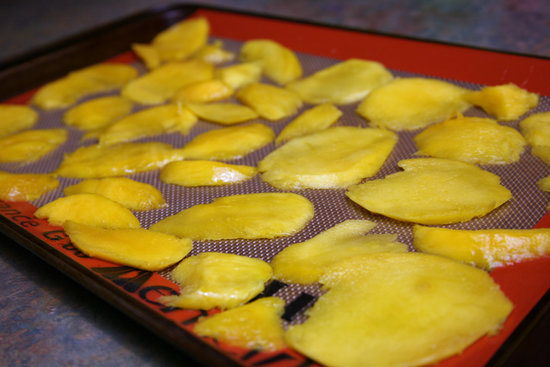 Here's the nutritional info for one quarter of the batch (six to eight pieces, depending on the size).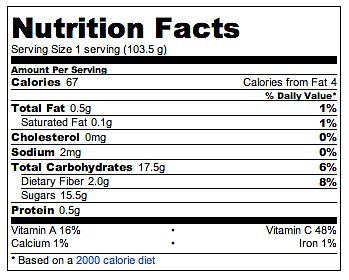 Source: Calorie Count
Information
Category

Other, Snacks