Recipe For Quinoa Veggie Burgers
Veggie Burgers to Make At Home: Quinoa Sweet Cakes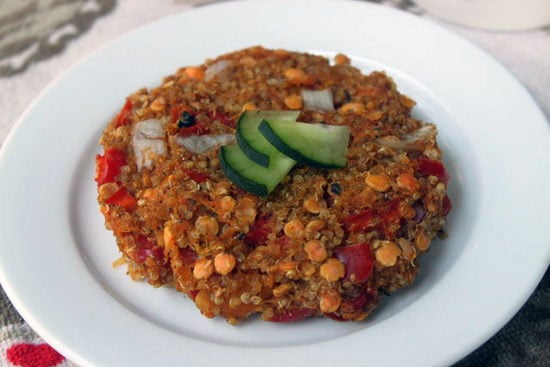 Forget about defrosting that frozen veggie patty for lunch when your fresh, at-home version is waiting in a handful of ingredients you may already have. This quinoa-based recipe actually makes four fresh patties, so you can prepare for the week or use them as an excuse for a fiesta-themed dinner party. As part of the Whole Foods Market Health Starts Here program, chefs like Chad Sarno aim to come up with plant-based recipes that make you feel just as good as they taste. This recipe is no exception to the principles of whole-foods eating: plant-strong, nutrient-dense, and healthy fats like the delicious sweet potatoes in store for you below. Scroll down to make this satisfying recipe now.
Ingredients
1/2 cup quinoa
1/2 cup organic sprouted green or red lentils
1 red bell pepper, finely chopped
3 tablespoons diced red onion
2 tablespoons seasoning of your choice
1 tablespoon chili powder
1/2 teaspoon sea salt
Pinch ground black pepper
1 cup mashed cooked sweet potato, more if needed
Salsa or other condiments of your choice
Directions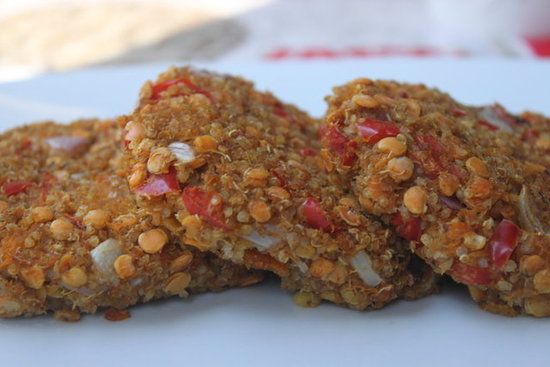 Preheat oven to 180°C. Cook quinoa and lentils separately according to package instructions. Drain lentils well.
In a medium bowl, mix together quinoa, lentils, red pepper, onion, seasoning, chili powder, salt, and pepper.
Add sweet potato, and combine using hands until mixture sticks together easily. If mixture is not sticking together, then add more cooked sweet potato until desired consistency is reached.
Form the mixture into four (4-inch) patties and arrange on a baking sheet lined with parchment paper. Bake 10 minutes.
Flip and continue baking 10 to 12 minutes more, until edges are dry and patties are heated through. Serve with your favourite condiments.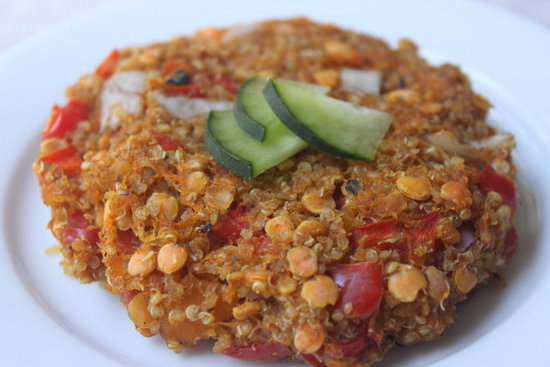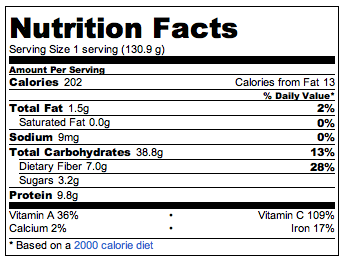 Information
Category

Grains , Main Dishes