Recipe For Sarah Wilson's Choc Berry Mud
A Sugar-Free Easter Treat From Sarah Wilson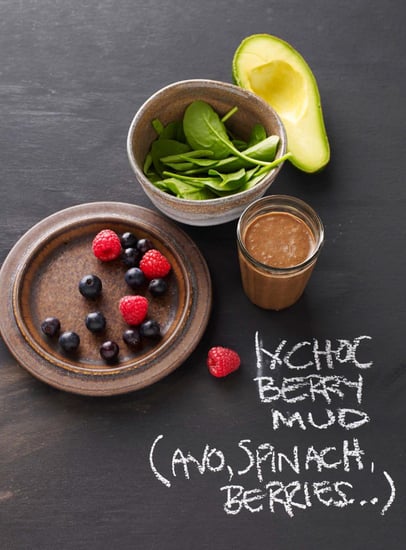 The Easter bunny isn't due till Sunday, but we're already seeing a lot of chocolate and hot cross bun gift giving around the office and between friends. We took you through the calories contained in some of the more popular Easter treats yesterday, but if you're looking for a sweet alternative that won't undo all your hard work, look to Sarah Wilson's I Quit Sugar cookbook. Recently published in paperback form, the book contains over 80 easy, fuss-free recipes, and she's been kind enough to let us share one of our favourites with you this Easter. Click to see the recipe.
Sarah Wilson's Choc Berry Mud
Cookbook
Notes
Sarah's foreword: "This is gloriously simple, 100 percent nutritious and tastes as good as any sorbet I've eaten… perhaps a little creamier, even! I use the quantities below to make four smaller serves and pour into little teacups and freeze. I pull one out, let it thaw for about an hour, and eat on hot afternoons when I need chocolate."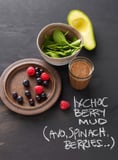 Ingredients
1/2 cup frozen berries
1/2 soft avocado
1 cup baby spinach leaves
1/4 cup raw cacao powder
2 trays ice cubes
Pinch vanilla powder
1/2 teaspoon stevia
Directions
Blend the lot in a blender, preferably a high-powered one. If you're using a regular blender or stab-mixer, add a little water. Pour into bowls and serve immediately.
Information
Category

Desserts, Puddings/Mousse