Recipe For Soba Noodle Salad With Peanut and Ginger Sauce
Soba Good: Noodle Salad With Ginger Peanut Dressing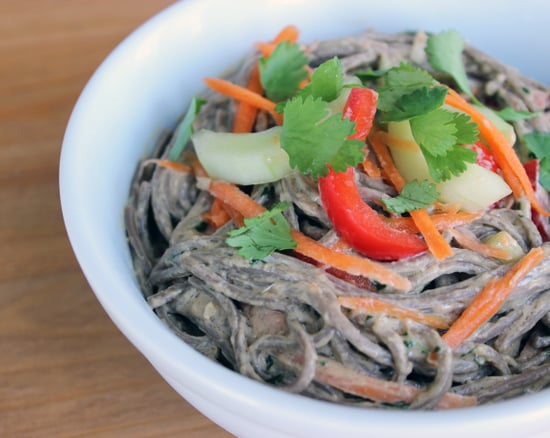 If you haven't worked with soba yet, it's time to acquaint yourself these protein- and fibre-filled, gluten-free buckwheat noodles. They help bulk up many salad and soup recipes, but they also stand strong on their own. Smooth and tangy ginger peanut dressing complements the chewy noodles and crisp veggies. This is one recipe you'll love having for leftovers the next day, since the flavours develop with time. Keep reading for this quick and satisfying gluten-free recipe.
Ingredients
170 grams low-sodium soba noodles
1/2 cup creamy peanut butter
1/4 cup brown rice vinegar
1 tablespoon agave nectar or maple syrup
1 tablespoon minced fresh ginger
2 teaspoon low-sodium soy sauce
1 clove garlic, peeled
1 tablespoon lime juice
1 teaspoon fresh lime zest
1/2 cup chopped cilantro, divided
1 cucumber, peeled, seeded, and sliced
1 small red bell pepper, sliced
1 large carrot, grated
2 tablespoon chopped peanuts, optional
Directions
Cook noodles in boiling salted water according to package directions. Drain, and rinse under cold running water.
Purée peanut butter, vinegar, agave nectar, ginger, soy sauce, garlic, lime juice, lime zest, and 1/4 cup cilantro in blender or food processor until smooth and creamy, adding two to three tablespoons of warm water to thin, if necessary.
Toss together noodles, cucumber, bell pepper, carrot, and peanut butter mixture. Garnish with remaining cilantro and chopped peanuts, if using.
Serves four.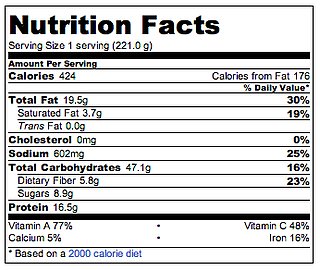 Information
Category

Main Dishes