Recipe For Sweet Potato and Rosemary Fries
Recipe: Sweet Potato and Rosemary Fries
If the afternoon slump has set in and you're dreaming of getting stuck into some hot, salty and crunchy fries post-work, consider these sweet potato fries instead. By baking instead of frying, these delicious snacks are packed with flavour, without all the fat and calories.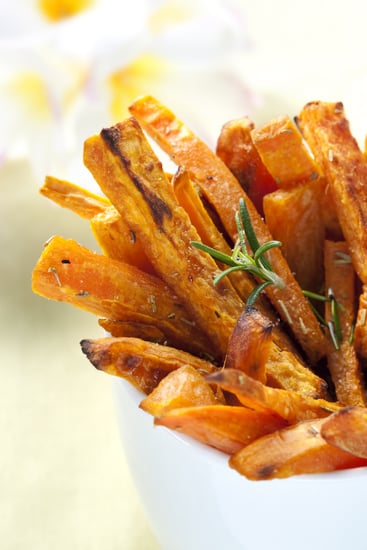 Sweet Potato and Rosemary Fries Recipe (serves 4-6)
Baking paper for oven tray
3 large sweet potatoes, peeled
1/4 cup extra-virgin olive oil
2 tablespoons of fresh rosemary, chopped
Freshly ground pepper and salt
Preparation:
Preheat oven to 200°C. Slice the sweet potatoes thinly lengthwise. Place them on baking paper on a oven tray and drizzle with olive oil. Season with salt and sprinkle with rosemary. Bake in the oven for approximately 25-35 minutes or until golden brown and crispy.