The Results and Winners of 2013 New York City Marathon
Congrats to Jeptoo and Mutai, the 2013 NYC Marathon Winners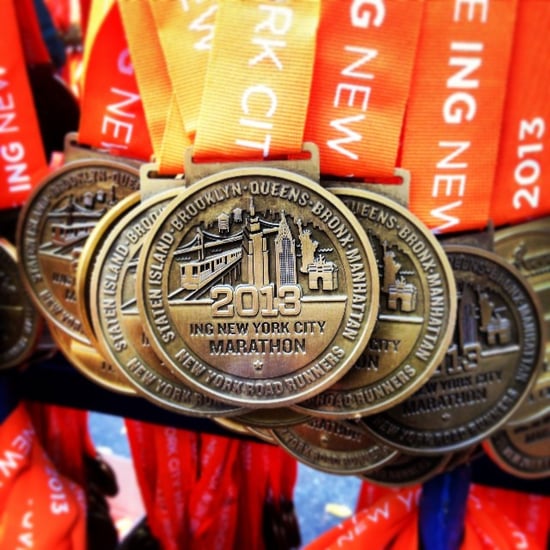 Congratulation to this year's New York City Marathon winners, Priscah Jeptoo and Geoffrey Mutai, both of Kenya. Clear, cool and windy weather greeted both the women's and men's elite pack, and each race was an inspiring and exciting watch.
Women's Race
Priscah Jeptoo of Kenya is the 2013 New York City Marathon winner of the Women's Elite Race; A pre-race favourite, Jeptoo, 29, finished with a time of 2:25:07 (5:33 minutes per mile). This win also awarded Jeptoo the 2012-2013 World Marathon Majors Title, which brings with it a prize of $500,000. Jeptoo also won this year's London Marathon and silver at the 2012 Olympics.
Tigist Tufa Demisse and Buzunesh Deba, both of Ethiopia led the race early on, and by the half-marathon mark, had a  four minute lead over the rest of the women's elite pack, which included Jeptoo. Jeptoo began to make her move at mile 16, and by mile 20 had closed the gap between herself and the leaders to just over a minute; as each kilometre progressed Jeptoo continued her gain, taking second place from Tufa at kilometre 35. At kilometre 38, with cheers coming in loudly from Central Park, Jeptoo was able to take the lead from Tufa and maintain it until the end.
When commenting on her game of chase that took place over the course 12 kilometres, Jeptoo said it was a NYC marathon official who lit the fire by telling her she was more than three minutes behind the leaders. "I knew I could do it [catch up] and felt confident in my training and strength." Buzunesh Deba, who lives in the Bronx, placed second today with a time of 2:25:57; she also came in second place during the 2011 NYC Marathon. Jelena Prokopcuka of Latvia finished third with a time of 2:27:47. Keep reading for the men's results.
Men's Race
The favourite to win going into the race, Geoffey Mutai, 32, of Kenya is this year's winner of the ING New York City Marathon; he finished with a time of 2:08:24 (4:55 minutes per 1.6 kilometree). Mutai is the winner of both the 2011 Boston and NYC Marathons, as well as the 2012 Berlin Marathon. Tsegaye Kebede, 26, of Ethiopia took second place with a time of 2:09:16, which secured him the the 2012-2013 World Marathon Majors Title. Lusapho April of South Africa finished third with a time of 2:09:45. Adriana Nelson was the top American woman, taking 13th place in 2:35:05.
Unlike the women's race, the men's elite pack stayed as a group until about kilometre 32, at which point Mutai broke away. From then on, it became obvious that he would again win the title. "Winning your fist marathon is easy; it's defending your title that is challenging," Mutai said. American favourite Meb Keflezighi stayed steady in the men's pack early on but would eventually drop back to finish in 20th place. Ryan Veil was the top American finisher, placing 13th with a time of 2:13:23.