Review of Nike Free 5.0+
Shoe Review: Nike Free 5.0+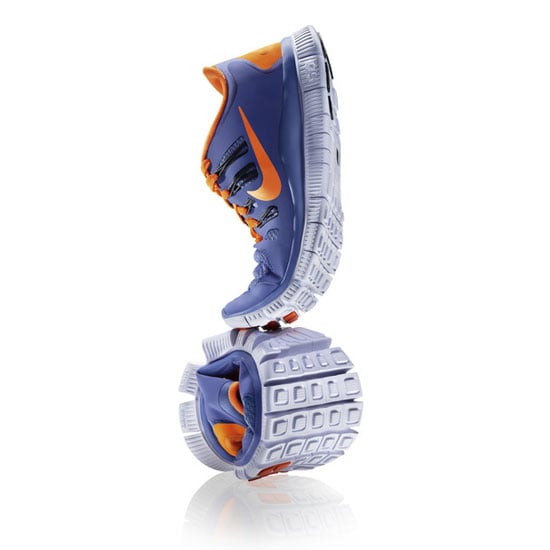 I must admit, I was pretty excited to try the Nike Free 5.0+ ($160) running shoe. As keen soft sand runner, there's nothing quite like the power and strength I feel when running barefoot — the exact experience Nike Free is designed to replicate. You might have tried Nike Free back in 2004 on launch, but the range has since evolved to a four-shoe offering, with a sole to suit every type of sport. The 5.0+ sits on the more cushioned side of the free running spectrum, while 4.0 is middle ground and 3.0 is the closest you'll get to running barefoot.
Before I even put these Nike's on my feet, I was so surprised at how light they actually are. On my first run the sensation, I have to admit, was unnerving. Running on cement with just an 8mm offset means you feel your feet on the ground. I was able to focus on stabilising my feet and found my running groove a lot sooner than usual.
These shoes aren't about bounce, tricky gel compartments or anything that counteracts the impact of exercise, they're about using the foot's natural range of motion and strength in muscle. The result? Better control, balance and flexibility.
Following my first run my feet felt like they'd had a pretty intense workout — which is no different to reawakening any other overlooked muscle group in the body, right? But don't mistake the lack of bells and whistles for less support, though. The Nike Free 5.0+ is like a protective hug for your feet.