RightRice Taste Test and Review
RightRice Has Fewer Carbs and 3 Times the Protein of Real Rice, but Does It Taste Good?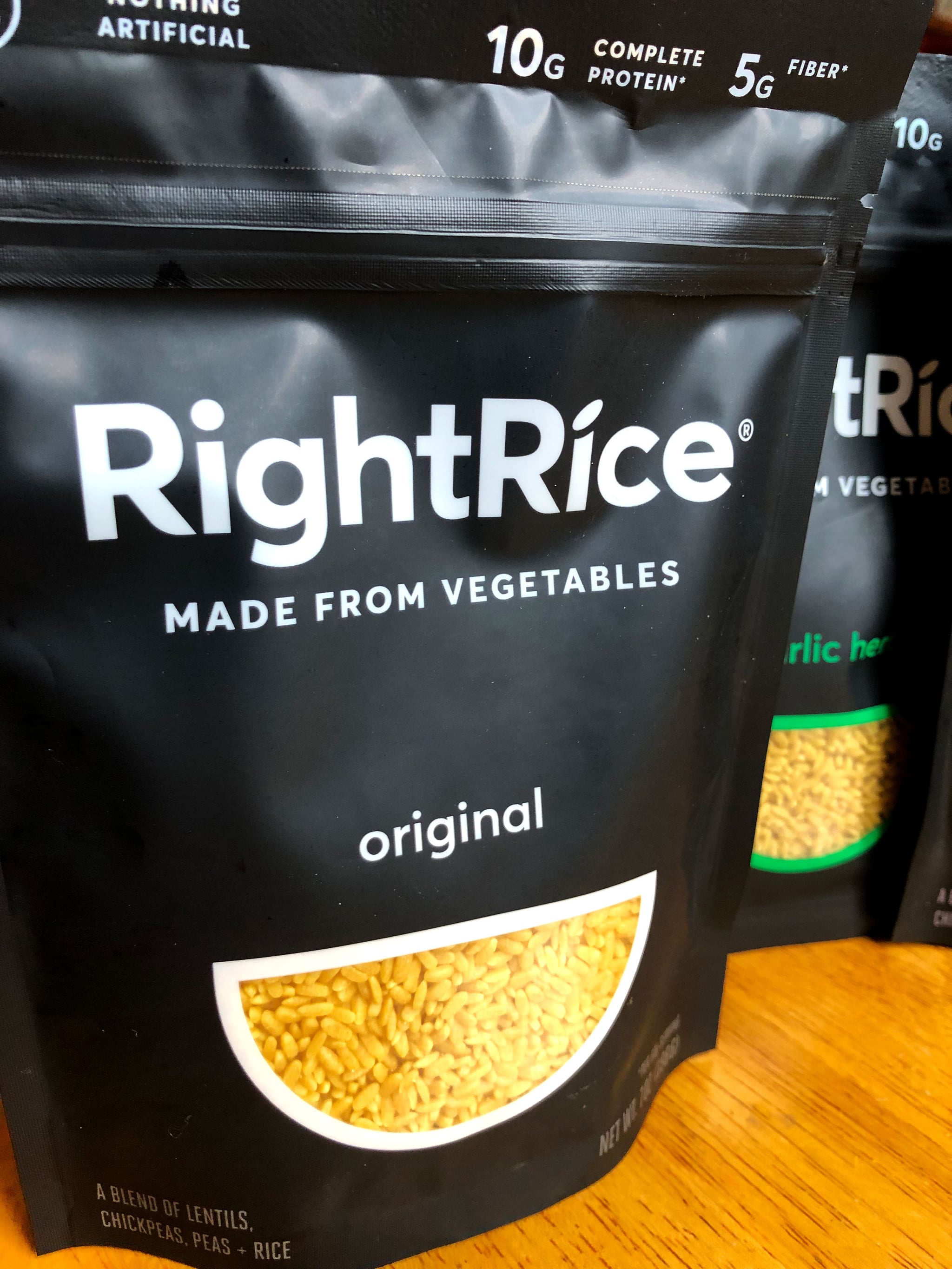 The low-carb train isn't coming to a halt anytime soon, and so many companies are trying to make lower-carb alternatives to satisfy their customers' carb-loving needs. And while cauliflower rice has been a great rice alternative, if you're bored of it and wish it offered more protein, you'll want to check out RightRice. It's made out of lentil flour, chickpea flour, and pea fibre, but it's shaped like little rice grains.
How Does It Compare to Rice Nutritionally?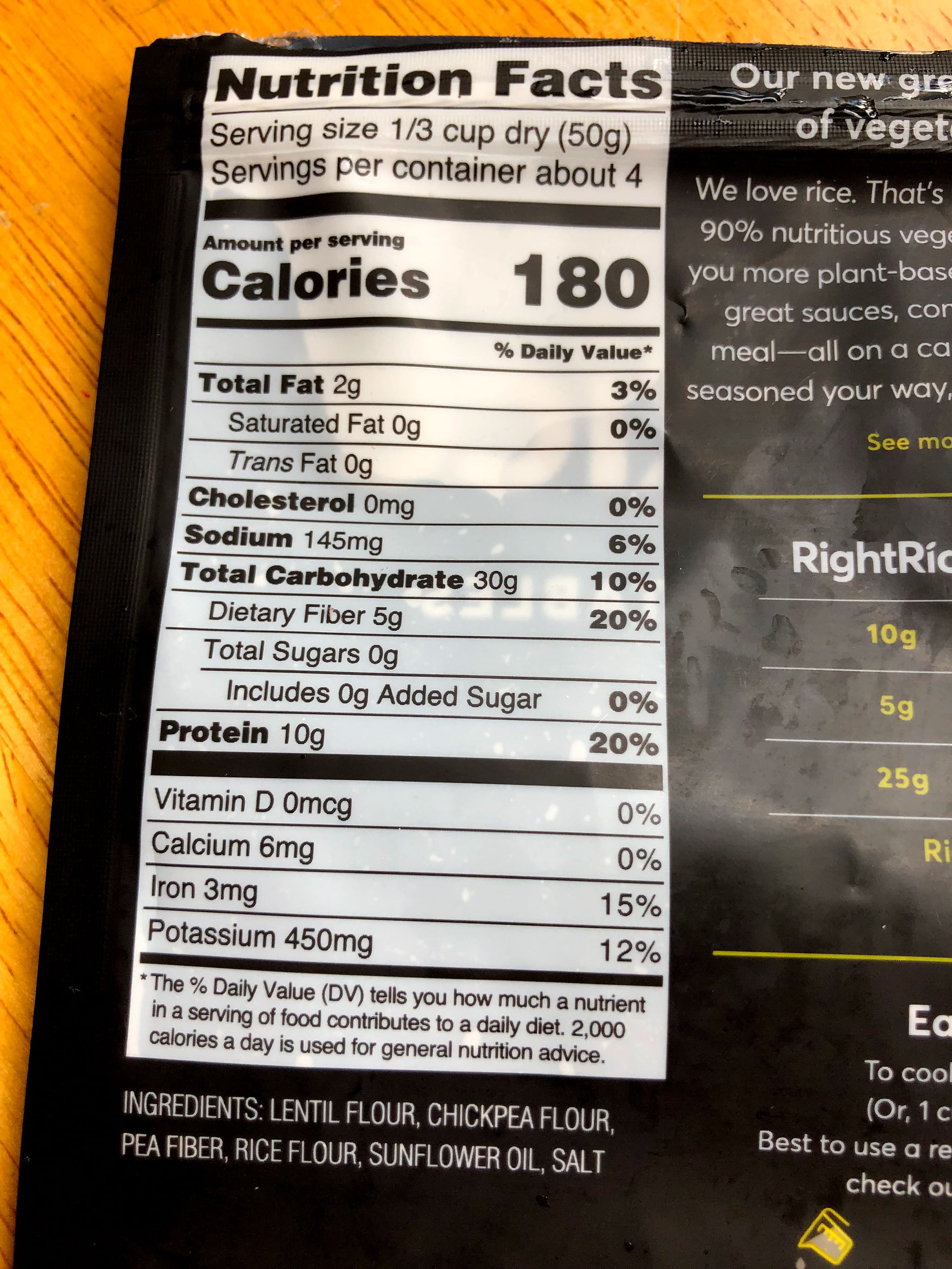 A one-third cup serving of dry RightRice is 180 calories and has 30 grams of carbs, five grams of fibre, and 10 grams of protein. The same one-third cup serving of uncooked long-grain brown rice has 224 calories, 46.5 grams of carbs, 2.2 grams of fibre, and 4.6 grams of protein.
Not only does RightRice have fewer calories and carbs, it has more than twice the amount of fibre and protein, so it will leave you feeling more satiated after a meal. You'll also get 15 percent of your daily iron (thank you beans!) and 12 percent of your daily potassium.
How Long Does It Take to Cook?
When cooking regular rice, depending on the kind you choose, it can take 30 to 45 minutes, but this RightRice only takes 12 minutes! Just add the contents of the bag to a pan with 1 1/3 cups of water, bring it to a boil, cover it, turn off the heat, and in 12 minutes, your RightRice is done! It's so much quicker than regular rice, so that was a huge plus!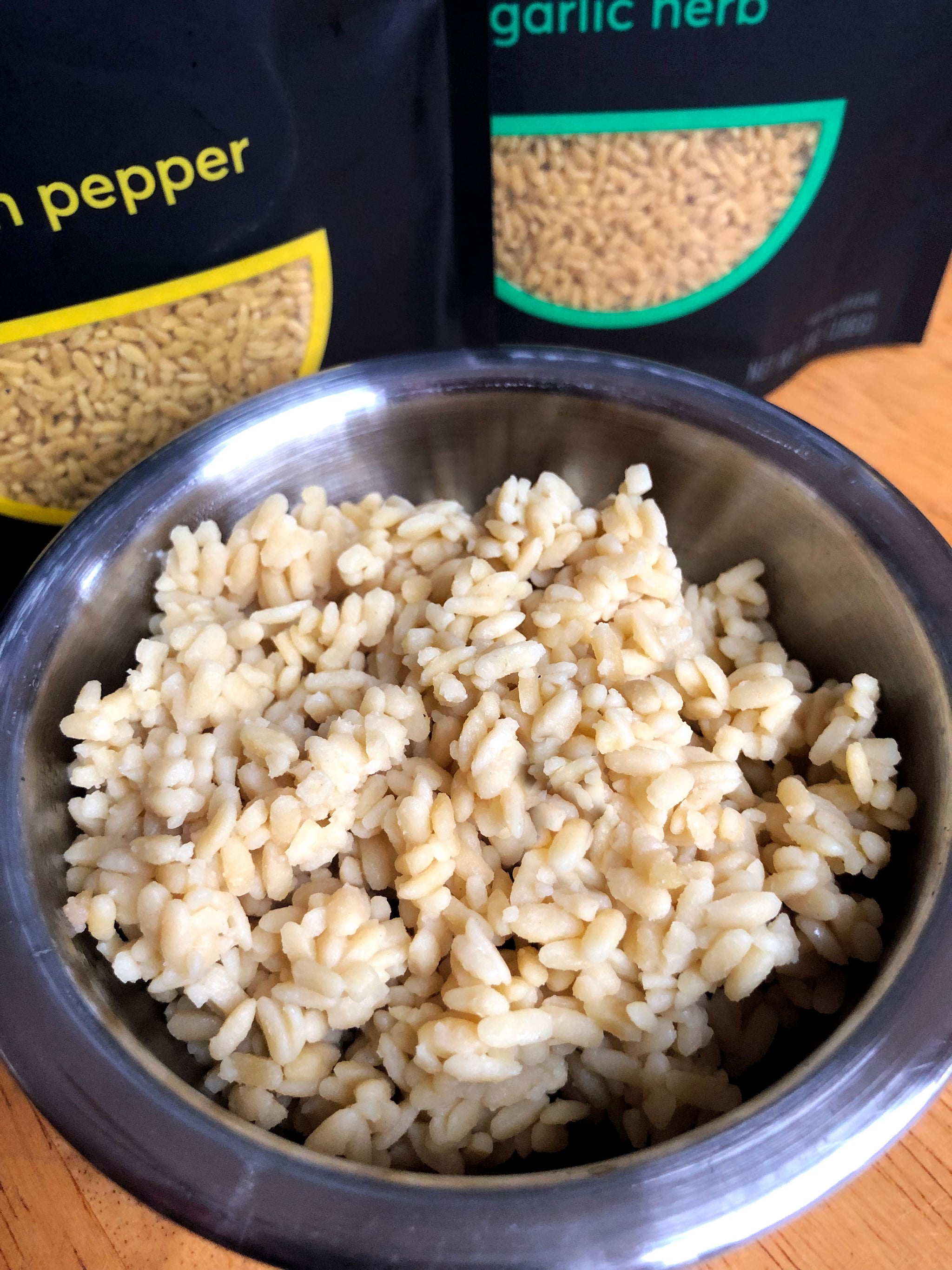 How Does It Taste?
I cooked up the Original flavour, and my initial reaction when I fluffed the cooked rice with a fork was that it looked like rice, but it had a very strong, beany smell. I was pleasantly surprised that after trying my first spoonful that it tasted nothing like it smelled. It had a very mild rice flavour, but tasted like it had been cooked in light veggie broth. I liked it!
The texture was soft and sticky, but more like orzo pasta than, say, short-grain brown rice. RightRice offers three other flavours besides Original: Lemon Pepper, Garlic Herb, and Spanish.
Would I Eat It Again?
Honestly, I love good ol' rice. I don't have a problem with the carb count, and I love that it's just one ingredient. This RightRice Original flavour is made with five ingredients, so it's more processed than real rice. As a plant-based eater, I love lentils and chickpeas, so I'd be more inclined to just eat those.
But I also know that getting enough protein is tough when you're eating plant-based, so in that respect, this rice would make a great addition if I was going to make curry with rice or tofu fried rice. I think mixing this rice with half regular rice would be amazing! I'm looking forward to trying the other flavours.