Sam Wood BBQ Lamb and Eggplant Recipe
This Sam Wood-Approved Recipe Is Now the Only Way We Want to Eat Lamb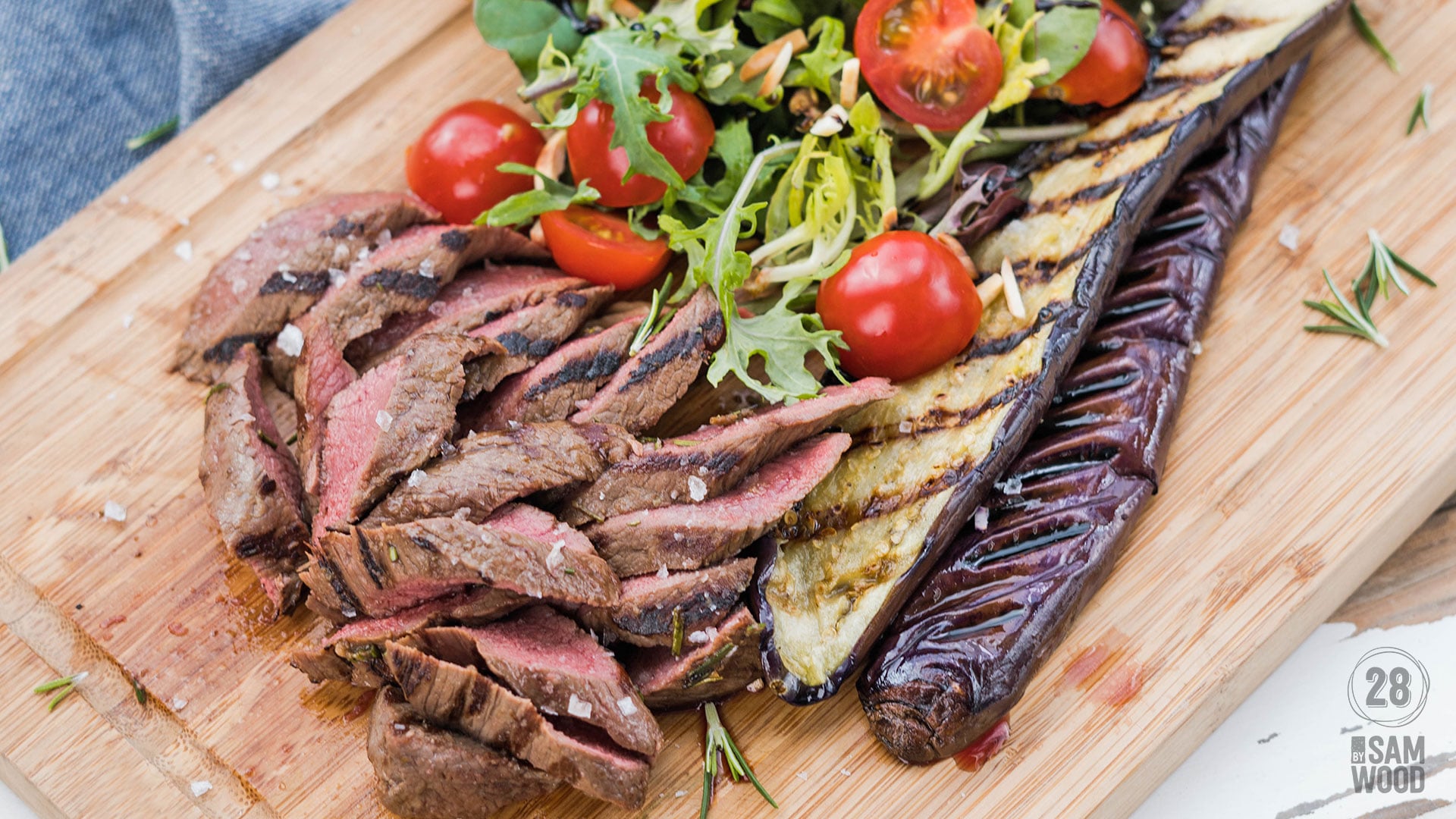 When it comes to health and fitness advice, Sam Wood is a goddamn oracle. From how to avoid overeating when dining with your man to healthy pregnancy tips and the best exercises for desk-dwellers (hi!) he's all about helping people be the healthiest and happiest they can possibly be (he's nice like that). So, when Sam shares a recipe that will curb overthinking at dinner-time and is actually delicious (and filling), we need it in our lives immediately!
Enter: Sam's BBQ lamb and eggplant dish.
It's so life-changing it will turn your healthy weeknight meals into something worth shouting about.
BBQ Lamb and Eggplant
28 by Sam Wood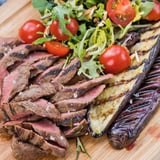 Ingredients
1 eggplants (lebanese) halved
1/2 teaspoon sea salt
300 grams lamb backstrap
1/4 cup balsamic vinegar
2 cloves garlic minced
1 1/2 sprigs rosemary
Salt & pepper to taste
1 tablespoon olive oil
2 cups mixed salad leaves
6 cherry tomatoes halved
1 tablespoon almonds (slivered) toasted
Directions
Salt eggplant halves flesh side up and stand for 10 minutes until moisture appears to surface.
Meanwhile, marinate lamb in balsamic, garlic, rosemary, salt and pepper for 10 minutes.
Heat a hot plate, BBQ or french grill pan on high.
Wash salt off eggplant and pat dry with paper towel. Coat surface with olive oil and cook on hot grill each side until skin starts to blister. Set aside on serving plates.
Remove lamb from marinade and reserve. Maintain heat on grill plate and cook lamb evenly on all sides until well marked.
Pour marinade over cooking lamb in final 2 minutes and sizzle to a glaze consistency.
Serve lamb on mixed lettuce leaves with cherry tomatoes, chargrilled eggplant, balsamic glaze and toasted almonds.
Information
Category

Lamb
Nutrition
Calories per serving

496
Image Source: 28 by Sam Wood