Sarah Wilson's Sugar-Free Pumpkin Pie Recipe
Trick or Treat! Stay Healthy This Halloween With Sarah Wilson's Pumpkin Pie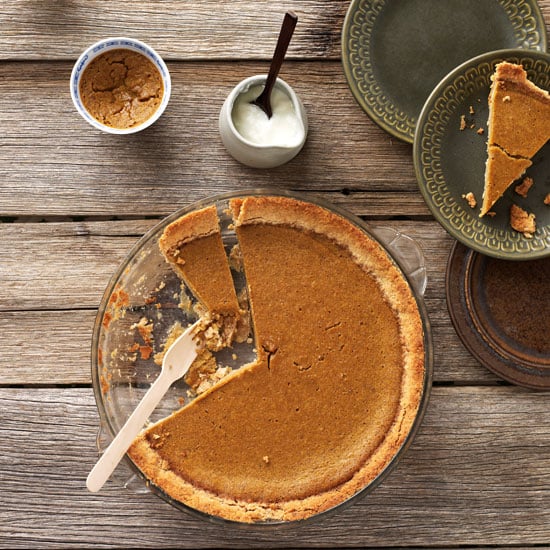 There's no doubt Halloween is getting bigger and bigger here in Australia with nearly everyone joining in on the festivities. But if you're not one to get in on the trick-or-treating (because let's face it no one likes a sugar coma), how can you still enjoy some of the Halloween sweets? Well, there's no tricks with this one. We asked Sarah Wilson to share with us her favourite pumpkin pie from her book I Quit Sugar ($34.99). This delightfully, delicious recipe is the best way to still join in on the spooky fun, without indulging in a traditional calorie-heavy pumpkin pie. And because there's no sugar, all you sugar-free eaters can take a bite too. Just keep reading for the full recipe.
Notes
Don't be impatient when making this one. It's much better when it's cooked properly (it should look like baked custard when you remove it from the oven). Also, be sure to leave it cool for a good few hours (to allow it to set right). In fact, it's actually nicer the next day when it has set fully. It also works well frozen and thawed just a little.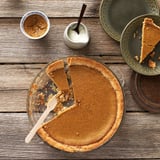 Ingredients
3 eggs
125 ml rice malt syrup
1 1/2 (included recipe on page 58 of her cookbook)
180 ml cream, plus extra to serve
1 tbls grated fresh ginger
1 tsp ground cinnamon
1/4 tsp ground nutmeg
1/4 teaspoon ground cloves
1 tsp salt
1 to 2 tbls arrowroot
grated zest of 1 lemon
Crust
60g butter, melted
2 cups almond or hazelnuts meal (or combination of both, or use LSA)
1 tsp salt
Directions
Preheat the oven to 180°C. To make the crust, combine the melted butter, nut meal and salt in a 22 cm pie dish and mix well. (I find the crust 'holds' better the more you work it, as this releases the oils in the nut meal.)
Press the mixture into the bottom and sides of the dish to make a pie crust. If there isn't quite enough mixture, throw in a bit more of both butter and meal.
Cook in the oven for 5 to 8 minutes until it just starts to turn golden. Remove from the oven and let cool fully (refrigerate or freeze it if you are short of time).
Cream the eggs and syrup, then blend in the rest of the ingredients until the mixture is the consistency of thin custard. If it's a bit too runny, add extra arrowroot.
Gently pour the filling into the cold crust and bake for 45 to 55 minutes or until the centre of the pie is set (when it starts to crack away from the base a little).
Remove from the oven and cool completely before putting in the fridge. Serve with cream.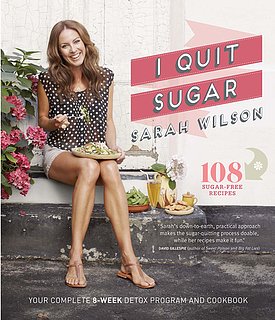 Serves 6 to 8
Information
Category

Desserts