Serena Williams Wimbledon 2019 Results
"She Literally Played Out of Her Mind": Serena Williams Fell to Simona Halep in Wimbledon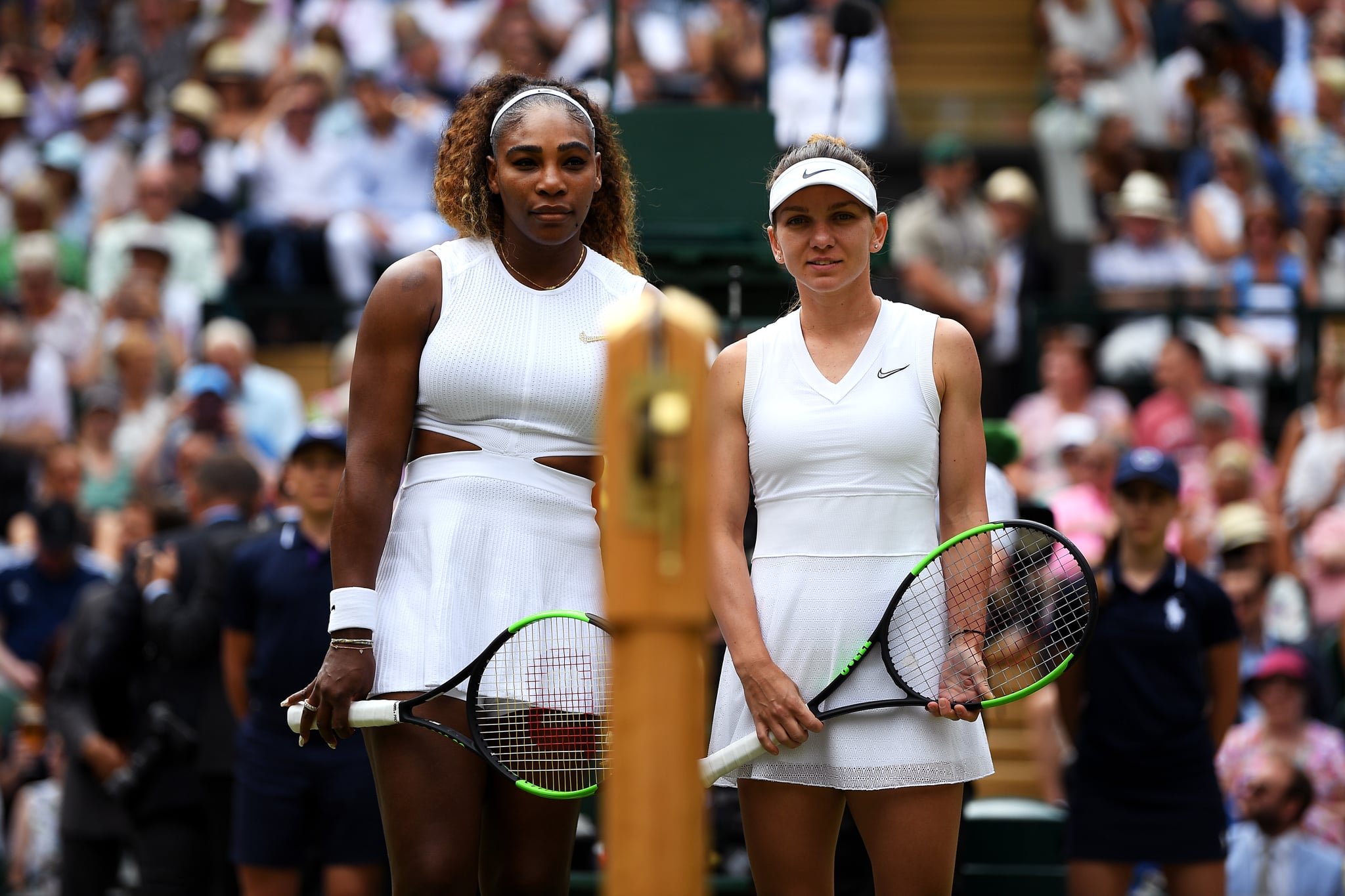 Serena Williams is the GOAT — there's no doubting that. She's the oldest woman to win a Grand Slam title, which she achieved at the 2017 Australian Open. After Thursday's semifinal match, Serena also became the oldest female Grand Slam finalist in history. She has 23 Grand Slam singles titles to her name, second best behind Margaret Court. But, in Serena's second Wimbledon final since the 2017 birth of her daughter, she did not come out on top. Romanian Simona Halep, 27, beat Serena 6-2, 6-2.
The hour of play was intense to say the least. It took Serena five games to get on the scoreboard, and Simona came out strong, winning the first set 6-2. During the second set, Serena returned with better rhythm and power — which she's known for — and seemed to shake some initial nerves. However, Simona's court coverage and speed was spot on. This is her second Gram Slam title and first title at Wimbledon.
Serena waved to the crowd before accepting her prize for runner-up — and she cheered on Simona as well. "She literally played out of her mind," Serena said of Simona. "Congrats on all the hard work." Simona admitted after the match that she was nervous and that she'd "never" played so well.
When asked after her semifinal win against Barbora Strycova why she keeps coming back, Serena replied, "I love what I do. I wake up every morning and I get to be fit and I get to play my sport." She echoed this on Saturday, telling reporters that she loves playing tennis — it's as simple as that.