Should You Exercise When Pregnant
The Benefits of Exercising While Pregnant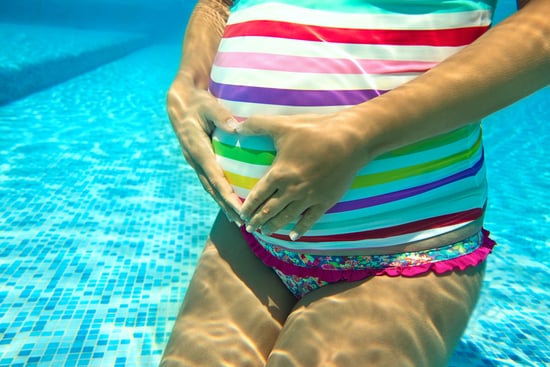 Exercising during pregnancy doesn't just keep you healthy and looking your best. Research now suggests that exercising as little as 20 minutes a day, three times a week can enhance the way your baby's brain develops. The study suggested that women who carried out moderate intensity activities and were generally physically active were more likely to have a baby with increased brain development.
So if you're a mum-to-be what does this mean for you? It's always best to consult your physician to be sure any exercise won't complicate or affect your unborn bub, but once you've got the all clear pick up the pace with the following exercises.
Swimming: With the weather heating up it's now the perfect time to take your workout to the pool. It can often get a bit uncomfortable carrying a little extra in the heat, so swimming is a great option. It's also regarded as one of the safest ways to exercise when pregnant. Your local pool might have aquanatal or aquarobics classes that you can try out, which have been known to be very helpful in reducing swelling in your legs — a symptom seen in the late stages of pregnancy.
Yoga and stretching: Yoga works wonders for your mind and body during pregnancy. Striking a pose can be a great way to strengthen your muscles, tone problem areas and also prepare you for childbirth. But becareful not to overdo the stretches or hold them for too long.
 
Walking: Walking is also a safe way to stay fit during the whole nine months. It's great because you're in control of the intensity, allowing you to move at your own pace without putting to much strain on your joints. If you do decide to take yourself out for a walk, try walking at a pace that will still allow you to get your heart rate up and leave you a little out of breath.
Pilates: If you've been a regular on the Pilates scene there is definitely no reason to give this one up. In fact, Sally Anderson — Pilates International founder and director — tells us there's no better exercise for expectant mums. Pelvic floor muscles can weaken during pregnancy, so the moves carried out in a Pilates class will help to strengthen certain areas and stretching out tight spots, making it an invaluable workout for any mum-to-be or new mum.