Signs You're Over-Exercising
How to Tell If You're Over-Exercising
If you have a love/hate relationship with exercise you're definitely not alone. While you love the results (hello, perky booty!), actually doing 50 burpees can be enough to make you want to cry. But how do you know if you're pushing yourself too hard or you're just being lazy?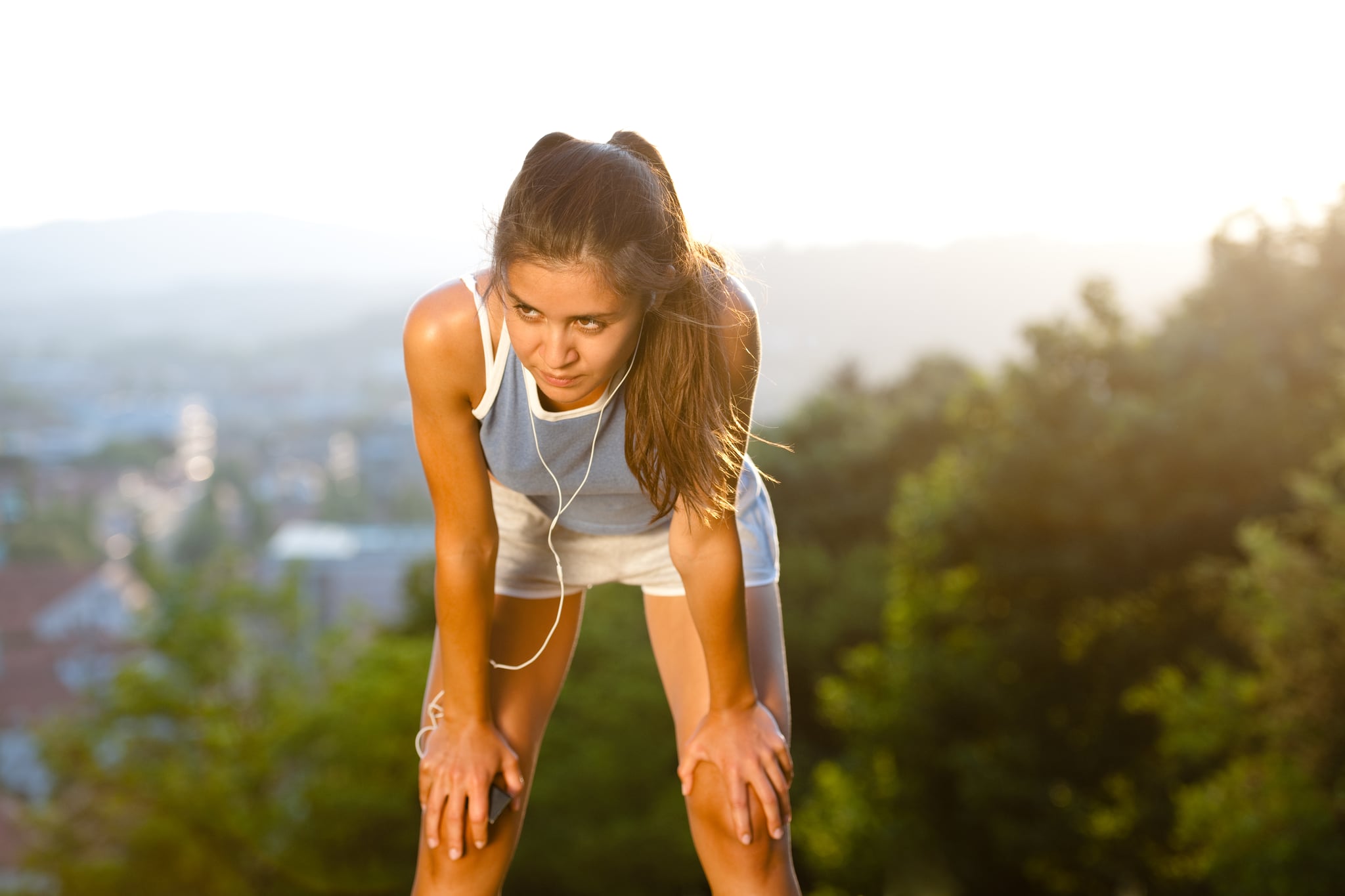 Unless a magic pill is created asap, exercise will always be necessary if you want to be healthy and maintain your bangin' bod. But before you book in for double bootcamp sessions and join your nearest run club, you've got to be sensible when it comes working on your fitness. Over-exercising is an actual thing, and something that can cause you more problems than a busted bank balance (thanks to those exxy hot yoga classes) and your friends getting sick of your workouts being the only thing you ever talk about.
If you're forcing yourself to exercise twice a day every day on your quest for impressive results, but you're struggling physically, you're probably over-exercising, which is never a good thing. According to trainer Blake Worrall-Thompson these are the red flags to look out for:
You're always working out injured. Whether it's an old injury or you're pushing yourself so hard each week you've forced a new injury, this is your body's way of telling you it needs time to rest.
You get sick easily. Excessive amounts of exercise means you're at risk of running yourself down, which makes you more vulnerable to a cold or flu.
It's a struggle to get out of bed. If waking each morning never used to be a problem over-exercising could be the cause of your morning struggle.
You can't train at your usual peak. If you're having trouble lifting weights that would normally be easy, or you can't work at an intensity that was once normal, it's time to look at your exercise routine and change it.
Your resting pulse is high than usual. On a scientific level if you're over-training you'll find that your resting pulse is four to eight beats faster in the mornings than it normally would be. For example, if your resting pulse is 45 beats first thing in the morning it would be up around 50-53 when you're over-exercising, sick and/or tired.
But could you just be a lazy exerciser?
If you consider complaining while working out a past-time, there's a huge chance your laziness, when it comes to exercising, could be just that. But being able to honestly recognise the red flags is important. If you were once into exercising and suddenly you've lost all motivation — good news! — this is a perfectly normal phase that can be cured just by mixing up your routine. Whether it's changing the time of day you train (mornings are always best for weight loss), trying a new workout, or introducing new equipment — even a five kilo kettlebell weight change could do the trick — overcoming exercise boredom is possible. Don't be afraid to push yourself a little harder but be aware of your limits.
Can't get enough of POPSUGAR Australia? You should follow us on Facebook, Twitter, Instagram and Pinterest!