Study Finds Link Between Alcohol and Feelings
Your Favourite Alcoholic Drink Might Be Affecting Your Emotional Well-Being
Mental health and wellbeing is very close to our hearts, and while we truly aim to have an always-on approach to covering all aspects of mental health, we have chosen to shine an extra bright light on #WorldMentalHealth today, and for the rest of October.
We bring you The Big Burn Out — a content series made up of honest personal essays, expert advice and practical recommendations.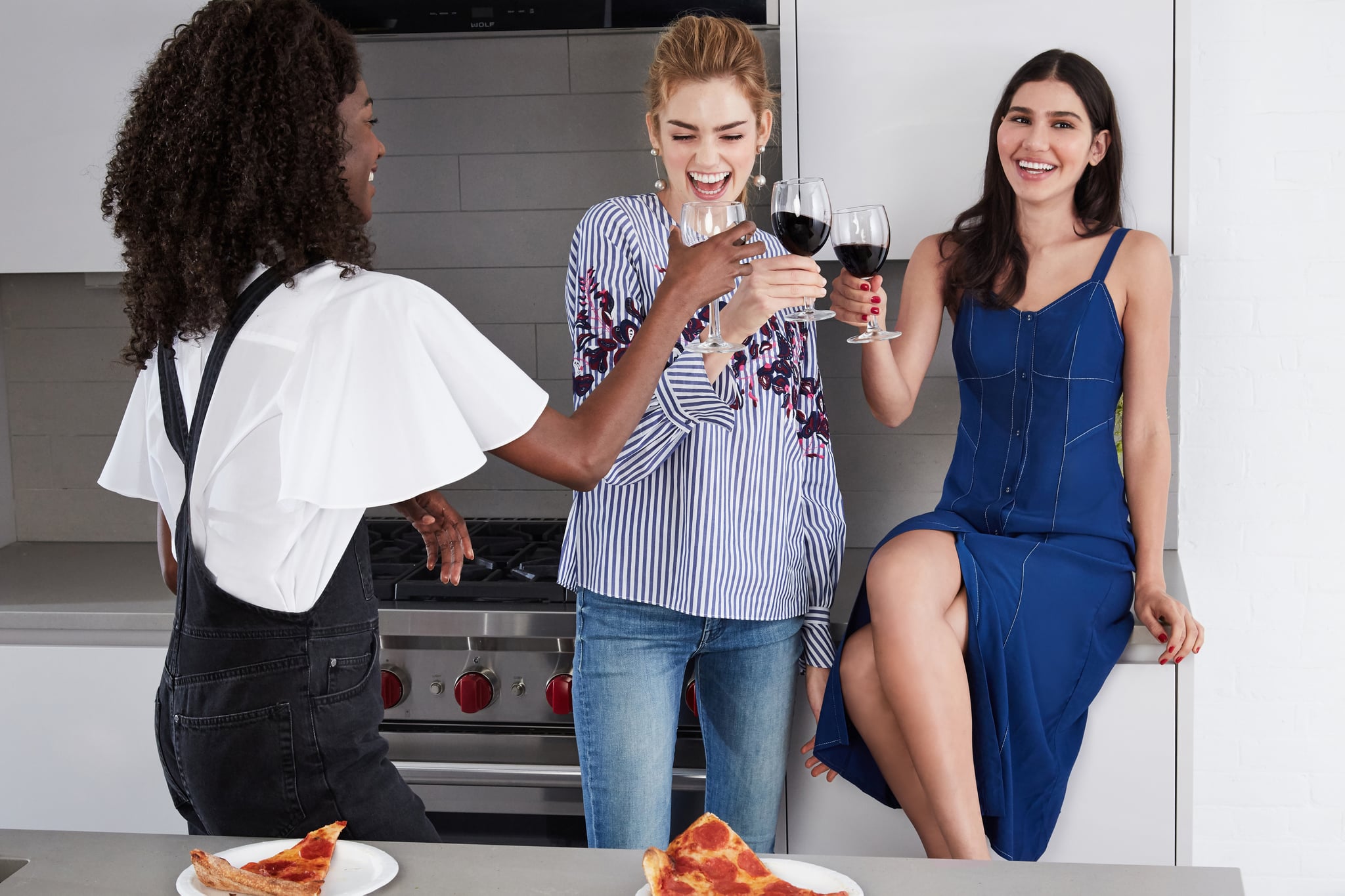 With the party season well underway, we're all on course to indulge more than usual as we enjoy the festivities. Considering how heavily alcohol features in our end-of-year celebrations, it's worth taking into account how it can affect not just our health and weight, but also our emotional well-being.
According to a study of 30,000 people aged between 18 and 34 from different countries and published in the medical journal BMJ Open, different alcoholic drinks can have adverse effects on our feelings. The study's subjects who all reportedly drank beer, wine, and spirits ascribed different feelings to each drink ranging from relaxed to aggressive. While red wine and beer left over half of the participants feeling more relaxed and lethargic, spirits in comparison were said to trigger feelings of restlessness, aggression, and tearfulness in around a third of them.
That being said, nearly half of the respondents said spirits also made them feel sexier, so while this study might not be cause to cut alcohol out of your life completely, given how many of us are affected by common mood disorders like seasonal affective disorder and anxiety — whose severity can be affected by alcohol — it may be best to approach party season with caution by finding ways to minimise how much you drink and avoid drinking to get drunk.
Image Source: POPSUGAR Photography / Diggy Lloyd