Tasty Chicken Bone Broth Recipe
The Bone Broth Recipe That Tastes Way Better Than the Name Sounds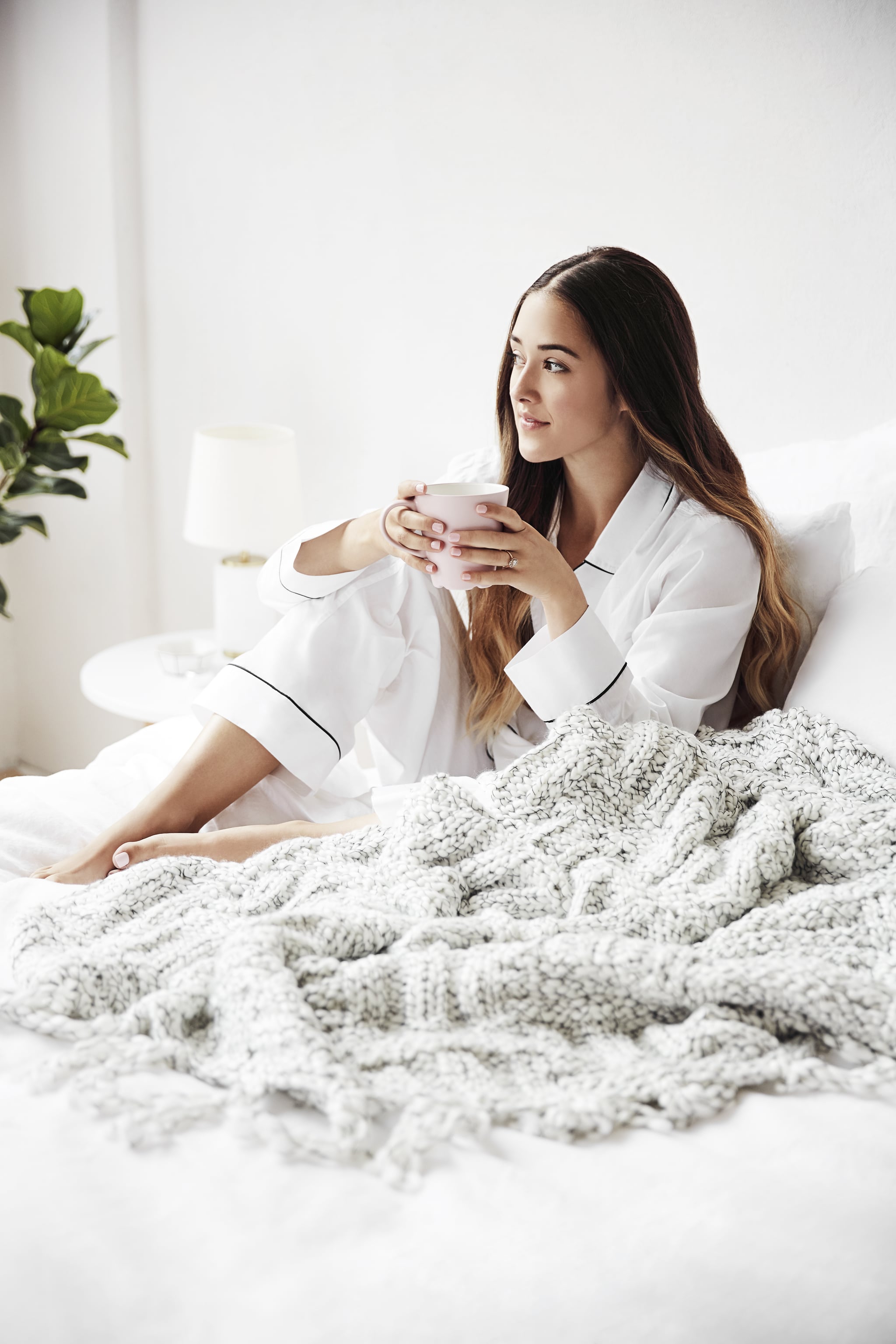 I really don't understand the hype around bone broth. To me, it's something I've been eating since I was a little kid. Nonna would cook up a big batch of brodo (Italian for broth) for me and my siblings, and cousins, and anyone else around, at least twice a week. In 2018, my childhood staple is referred to as bone broth and I can't think of a less appetising name for a dish that's meant to be good for you. The minor difference between my family's recipe and the stuff you can buy from often over-priced health food stores is the texture — bone broth is just liquid, all chicken and veggie chunks (so, the joy) are nixed. Another glaringly obvious omission, after trying way too many, is the flavour. A lot of the pre-packaged varieties taste like dirty, bone-gritty water, which isn't enough to keep me sipping daily for the health benefits, if I'm honest.
A visit to Vaia Pappas (herbalist, facialist and founder of Vaia Beauty, who believes in treating skin and health concerns from the inside out) and a chat about the benefits of bone broth for my irritated, hormonal chin bumps and it was clear that I needed to get on the health elixr train I was once obliviously on. Its healing properties are like a wonder drug for gut health and the flow on from that is healthy-looking skin. And just like that I was convinced.
This old-school style of healing doesn't need to be store-bought, in fact, making it at home is easy and just as good for you. Vaia's recipe is a slight tweak on the one you probably grew up on, with the addition of the anti-inflammatory powerhouse spice, turmeric, and lemon. Make a batch of this broth (this is definitely a weekend job to allow for the bones to soften and the bone marrow to release) and sip on a warm cup daily, your entire body (gut and skin especially) will thank you. Our tip: opt for a more appetising descriptor, if possible.
Chicken Bone Broth
Vaia Beauty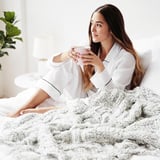 Ingredients
1 whole organic chicken
2 heads of garlic
2 onions
1-2 carrots
1-2 celery sticks, leaves included
1 teaspoon turmeric (freshly grated)
1 lemon to squeeze
Salt and pepper to taste
Directions
Clean chicken and place into a large pot (I use a 7-litre pot) with enough water to generously cover the chicken.
Allow for the water to boil and as the surface fills with brown foam, use a spoon to remove it. Keep doing this for a couple of hours.
Add veggies and spices and simmer on a low heat for as long as possible (12 hours minimum).
Once you're happy with the taste, strain all the ingredients out and squeeze fresh lemon into the broth.
Decant and pour into non-plastic storage and freeze them.
Information
Category

Stock/Broth
Image Source: POPSUGAR Photography / RC Rivera