Taylor Swift Leaving The Gym; Body, Health and Fitness Tips
New Movie, New Single: How Taylor Swift Keeps It All in Check (and Always Leaves the Gym Looking So Flawless)
It's a big month for Taylor Swift: she's been making the rounds promoting her new film, The Giver, and yesterday, her infectious single "Shake It Off" debuted. With everything she's juggling, Taylor, 24, has learned at a young age how to keep her life healthy and balanced.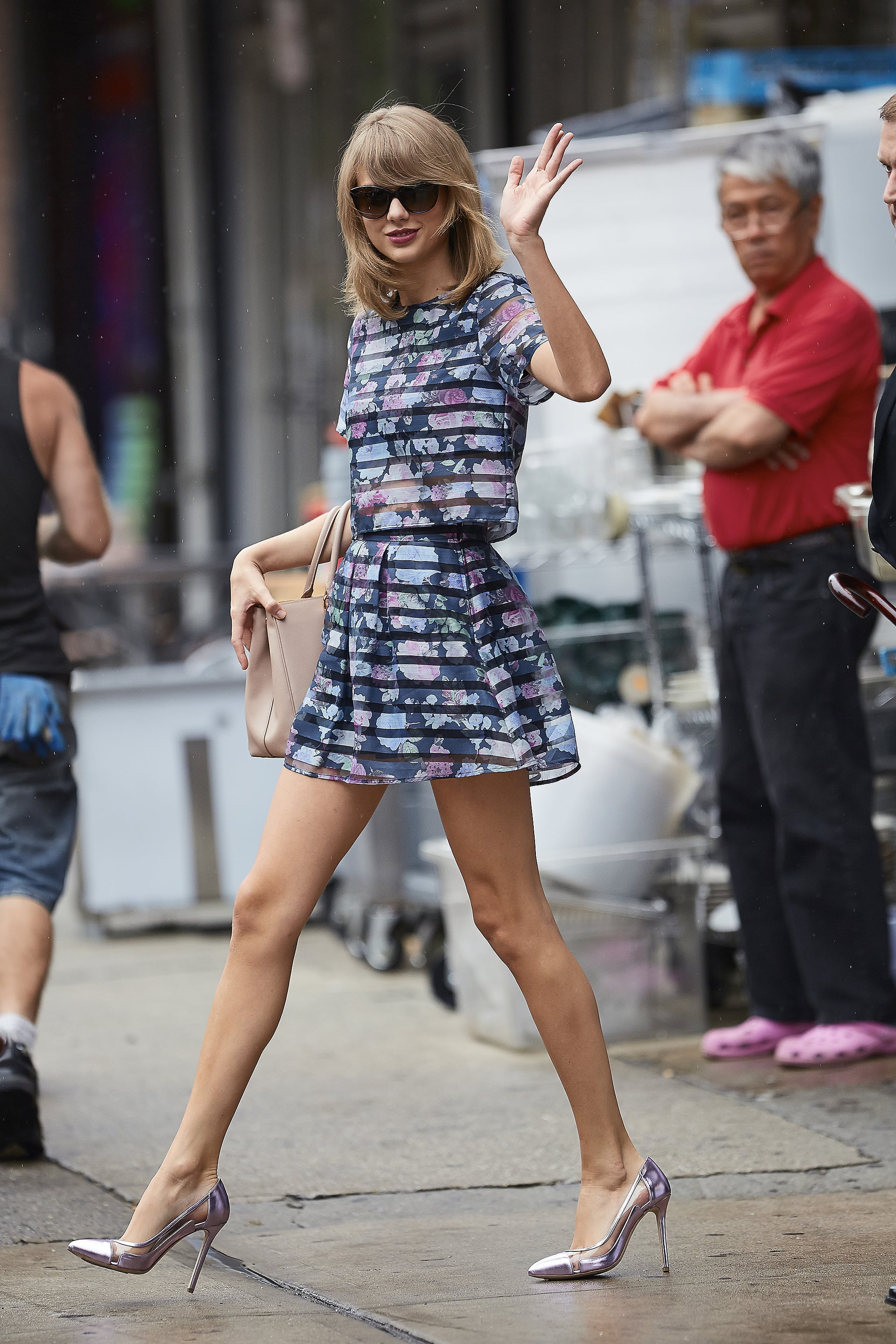 She maintains a regular exercise routine: Taylor may be young with good genes on her side, but she still recognises the health benefits that come from having an exercise routine. To keep her energy levels up, Taylor makes a point to run regularly: "For me, working out is not so I can get skinny. It's so that I'm not panting on stage." She stays consistent with other types of workouts, too. In recent months, we've spotted Taylor coming to and from the gym on a regular basis — and she always looks amazing when she exits (for evidence of this phenomenon, see above). During an interview with Seth Meyers, she recently joked about her post-gym appearance: "Everyone looks like that when they leave the gym!"
She lets go of negativity: Given how confessional her songs are, it probably comes as no surprise that Taylor keeps a journal. Instead of bottling up negative emotions, the songstress lets them out through written word. Keeping a journal is a great way to increase self-awareness by helping to get rid of the clutter in your head and make positive steps toward change.
She eats healthy (with some room to cheat): Being on tour can take its toll on the body, so Taylor keeps her energy levels high through healthy eating. During the week, it's all about salad, yogurt, and healthy sandwiches, but once the weekend comes, she gives herself room to indulge. Baked goods, burgers, and lattes top her list of cheat foods.