Three Ways to Prepare For a Half Marathon
A Pro's Guide to Prepping For a Half Marathon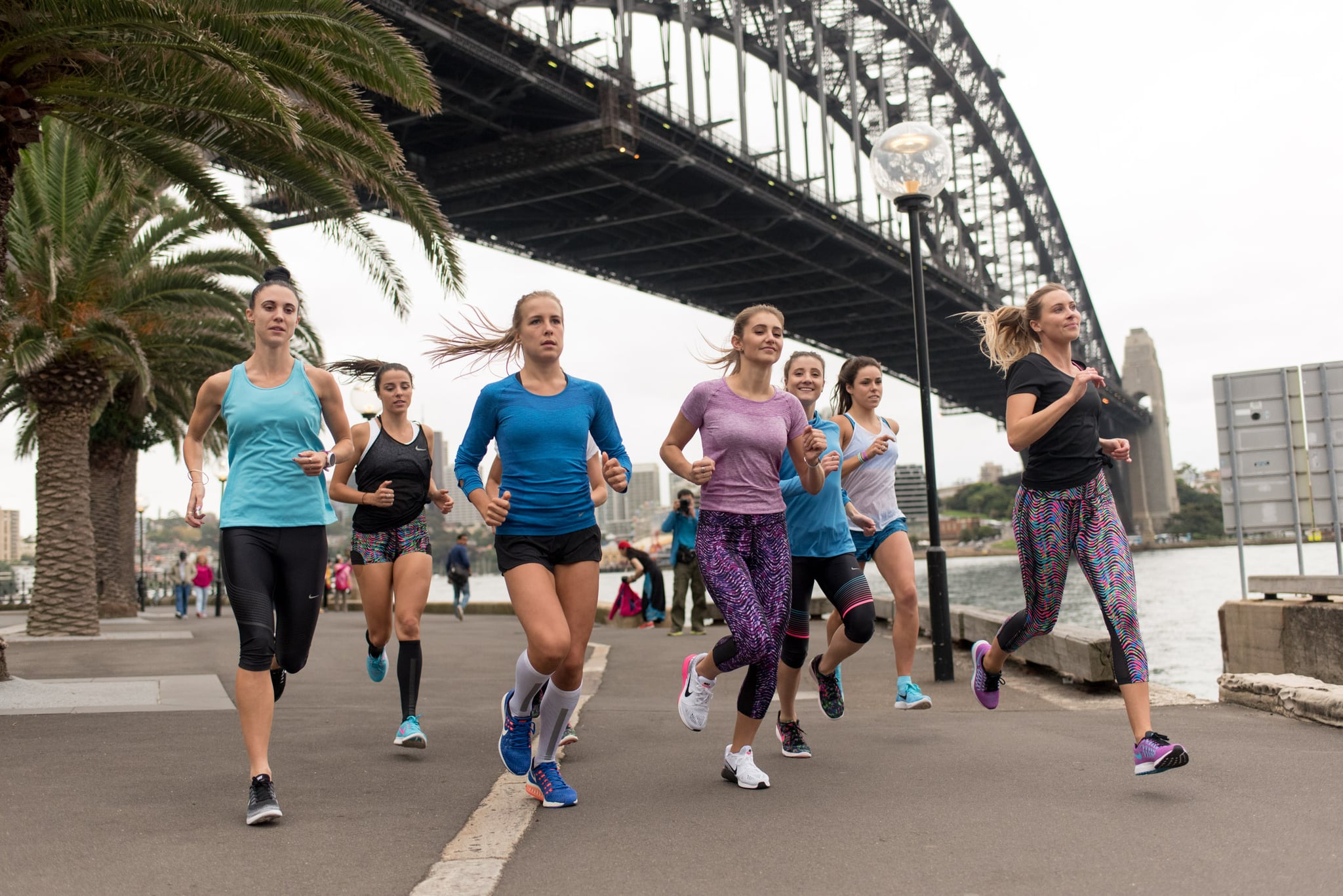 If you've signed up for the NIKE Half Marathon (firstly, go you!), now it's time to focus on your training so you can make this your most successful run ever. Whether you're a marathon first-timer or you're just new to running, it's possible to successfully make it through the 21 kilometres, all it takes is some clever preparation. We spoke to NIKE trainer (and ultra-marathon runner) Bec Wilcock for her guide to prepping like a pro in three simple ways.
1. Train Often
If you're looking to participate in Australia's first women's half marathon on July 3, you need to be training often. Bec says aiming to run three to four times a week is a good start.
2. Change Up Your Runs
During each running session it's important mix it up. If you're running for an hour, break up the time with endurance, speed and some hills/interval training — same goes if you're running a specific distance. This will benefit you more than just heading out for a set-paced run. "A good way to assist your training is by adding some strength exercises in your weekly program," says Bec. "You can find all the strengthening exercises you need to help you become a faster, stronger and more efficient runner on the N+TC app."
3. Change Up Your Workouts
If you're diligently running three to four times a week, add other workouts you love into the mix — it's a tip Bec swears by. "If you love yoga, don't give yoga up for running," says Bec. "Instead, use your mental strength you've gained from doing yoga to assist you in a new challenge, like the half-marathon." By sticking to the exercises you were doing pre-half marathon training your body will get fitter and stronger, both mentally and physically.
Related:
3 Stretches Runners Should Do Every Day
Foam-Roller Moves Perfect For Runners
This 12-Year-Old Accidentally Runs a Half-Marathon and We Reevaluate Our Lives