Tips to Know When Heading to the Snow
6 Tips to Know Before You Let it Snow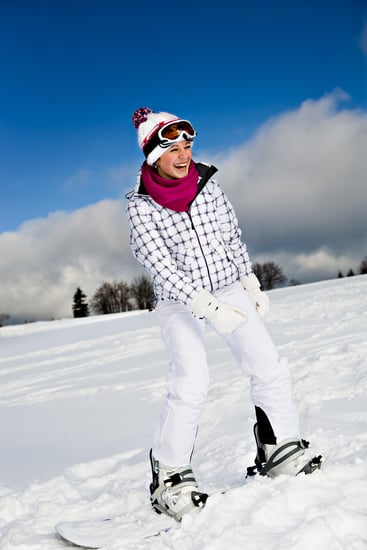 It's the time of year when some of us will prepare to hit the slopes for snow season. Crisp blue skies, thick powder, inches deep and early morning rises is what it's all about. Without spoiling all the fun, there's a few tips you should know before you go this Winter. It's all in here, after the break!
Be sun smart:  The days might be darker sooner, and colder, but this doesn't mean the sun can't do its damage. Snow can reflect up to 80 percent of UV rays, bouncing off the ground and pushing through the clouds. So if you're going to be spending time on the slopes this season, the same rule applies — slip, slop, slap!
Drink up: You might not feel like you're working up a sweat when it's cold out, but staying hydrated in Winter is so important. The air in cooler climates and at higher altitudes is drier than usual, and our bodies work harder to make it warm. Meaning, you could become quickly dehydrated breathing in all the cold air. So if you're out skiing all day, make sure you take snacks and have pit stops to guzzle down some H2O. Sitting with a warm tea on top of the mountain isn't too bad either!
Dress in layers: Temperatures at your favourite Aussie snow destination like Perisha, can fall below minus five, so make sure you pack lots of layers that you can wear on top of or below your Winter ski gear.
Learn the basics: If you haven't skied before, you might benefit from taking a lesson or two before you take on the black runs! Falls Creek, Victoria, has one of the longest beginner runs in Australia, but most places will have a ski school that will help you get pro in no time.
Know the conditions: Make sure you check the weather and trail conditions before you head out. Slush can freeze overnight causing the slopes to become icy, and real slippery! Also, you don't want to get to the top of the mountain to find yourself stuck in high winds.
Set your limits: It can be easy to say 'just one more run', but after a full day on the snow your legs and arms might become fatigued, which makes it easier to fall down and injur yourself. When you think you've had enough, call it quits — did we say skiing was a fantastic workout?