Tips For Relaxation
Take a Meditative Mind to Unexpected Activities
Setting up a special time to meditate every day is proven to reduce stress, but sitting down for a daily meditation might not be in the cards for your busy life. With that said, everyone can agree that a little bonus relaxation is always welcome — even when it's during an everyday activity.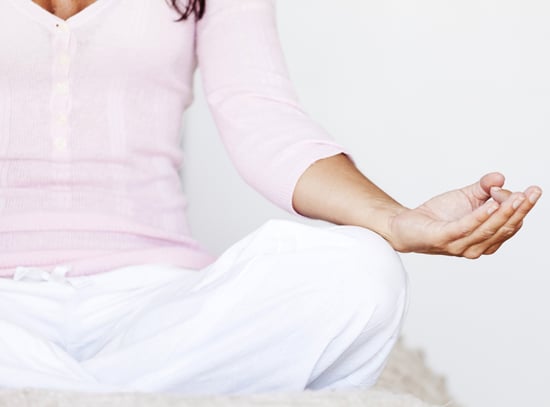 When rushed or negative feelings pop up, look inward and focus on your breath. Besides feeling more present and connected to all your responsibilities, you'll be refreshed, clearheaded, and ready to tackle whatever the day brings.
Commuting to work: Once you step onto the train or bus, it's tempting to plug into work and start texting or emailing immediately. Instead of jumping into work mode right away, make your commute a time of reflection and relaxation. Listen to a guided meditation or some soothing music, breathe deep and set an intention for the day. Sometimes we can focus on all the negatives of a commute, but reclaiming this time will help you start the day with a fresh attitude and perspective.
Working out: Yoga is the workout associated with far-out meditation, but your time at the gym can be just as meditative. Instead of treating your body like a machine running at full speed, check in; let go of your lists and time restraints and focus on where your body feels tight or uncomfortable. Taking this time to find awareness about where extra attention is required will leave you feeling more connected and less rushed.
Cooking at home: Forget the harried feelings of having to get dinner on the table fast, and relax into your prep time in the kitchen. Set the mood with a little music and maybe even light a candle or two! Once you get into the rhythm of slicing and dicing, the whole experience can be surprisingly therapeutic and focused.