Top 5 Relaxation Apps
Unwind With These Relaxation Apps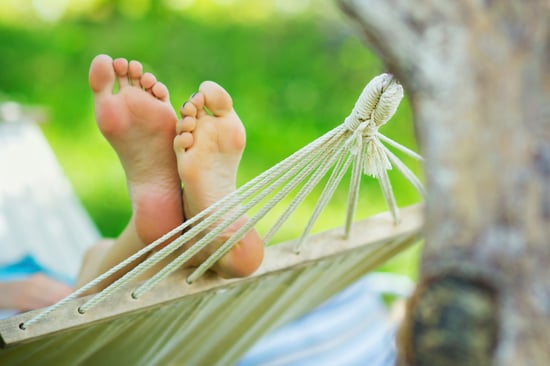 Yesterday was National Relaxation Day in the States, so we thought we'd get in on the zen action to finish off what's been a very busy week. Friday afternoon is the ideal time to start slowing down, all ready to kick-back on the weekend. Gone are the days when you had to book an appointment with a reiki guru or sign-up to a gym to learn the art of mediation — now you can simply download an app and get down to relaxing in the comfort of your own home, or even at your desk. There's five we love and think you will, too. Balance awaits.
Yoga Nidra
Yoga Nidra is a form of deep, sleep-like meditation. Having practised with a teacher, we think this app is just as good as the real thing. It will take just 10 minutes out of your day and leave you feeling clear-minded and energised.
Naturespace
If the sounds of nature relax you, then try this 3D sound effects app. It will transport you to a setting far, far away from your desk and everyday stresses. You have to hear it to believe it — space and height are reproduced in sounds. You'll feel like you're right there.
Zen Space
This interactive app allows you to create paths and shapes with sand raking. Different coloured rocks allow you to use your imagination and create a space you feel safe and tranquil in.
Relax & Rest Guided Meditations
Pick a session to suit the time you have spare, and prepare for mental clarity and deep relaxation. A really versatile app that allows for personalisation.
Om Finder
Prefer to do yoga in a group setting but can never find a good studio on the run? Then Om Finder is for you. Lululemon has nailed it with this app, with the inclusion of tips and tricks from local yogis.