Tuna Poke Bowl Recipe
This Tuna Poke Bowl Is the Next Food Trend to Hit the Healthy Eating Space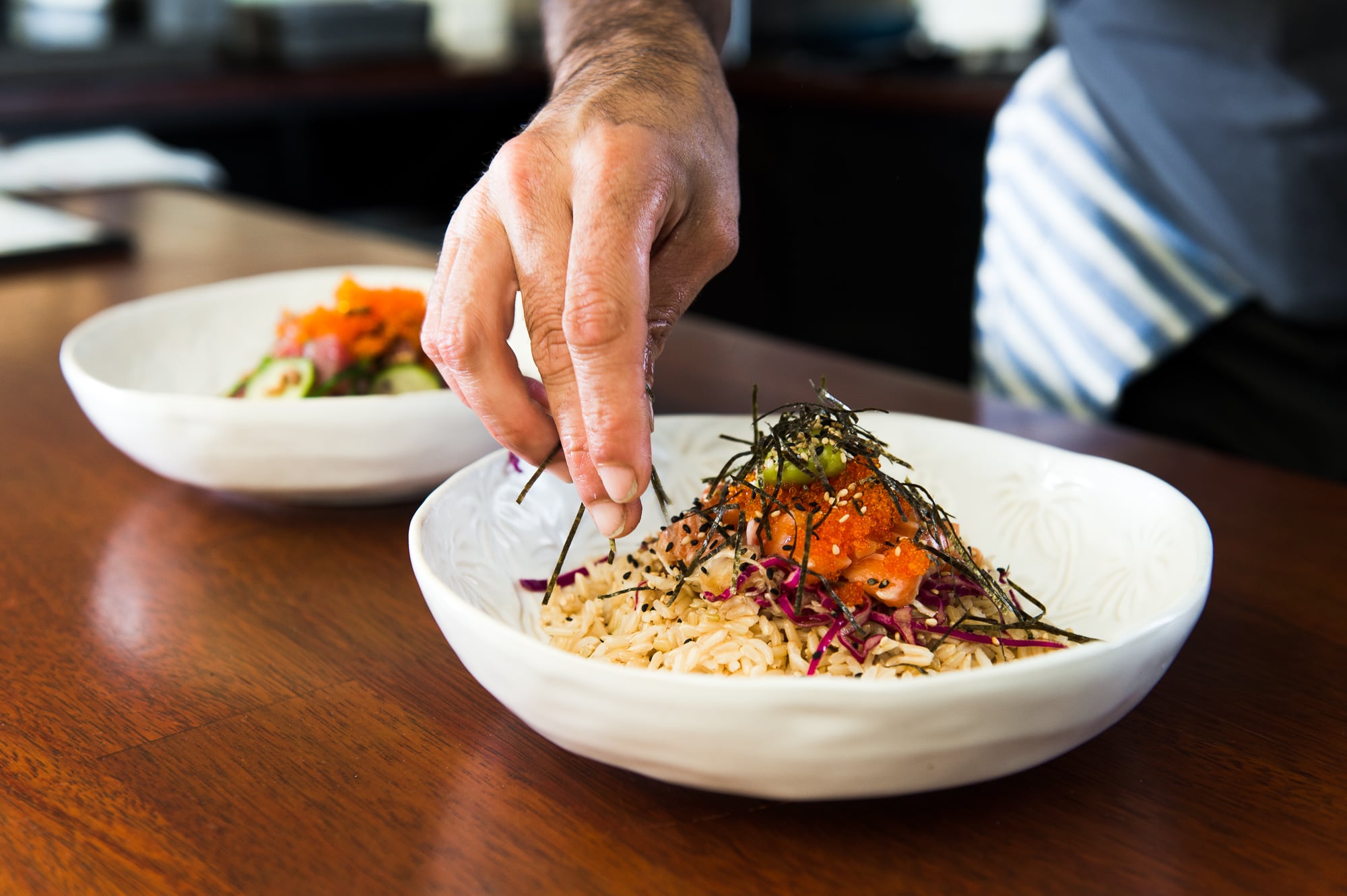 From Buddha bowls to burrito bowls to acai bowls and smoothie bowls, if it can be thrown into a bowl and eaten, we've tried it. Next on the list: poke bowls. Pronounced POH-keh, it's an Hawaiian staple and soon-to-be yours!
Our favourite poke bowl recipe this minute is this tuna poke bowl and it comes straight from the Coogee Bay Hotel's chef Andrew Prasad. Invite your friends around immeditately and show off your on-trend cooking skills with this healthy, and equally as delicious, poke bowl.
Tuna Poke Bowl
Coogee Bay Hotel
Ingredients
65 g fresh tuna ruby red fillet
25 g cucumbers sliced
5 g wasabi
5 g fish roe
40 g wakame seaweed
60 g finely shredded cabbage
35 ml sesame dressing
150 g brown rice
3 g puffed rice
20 mls ponzu sauce
chilli slices
Dressing:
120 ml rice wine vinegar
100 ml light soy sauce
25 ml sesame oil
250 ml grapeseed oil
2 tsp. sesame seeds, toasted
2 cloves garlic crushed
50 g ginger crushed
10 g caster sugar
Directions
Place warm brown rice on a bowl.
Dress the cabbage in sesame dressing and place on rice.
Mix sliced cucumber, tuna, chilli, wakame seaweed, with ponzu dressing. Place on cabbage.
Garnish with Tobiko, crushed wasabi peas and coriander.
Dressing:
Place all ingredients into a bowl and mix well before pouring over your Poke Bowl
Information
Category

Main Dishes
Image Source: Coogee Bay Hotel