Vegan Bowl Recipe From Three Williams Cafe
This Vegan Bowl Will Keep You Feeling Comforted and Healthy This Autumn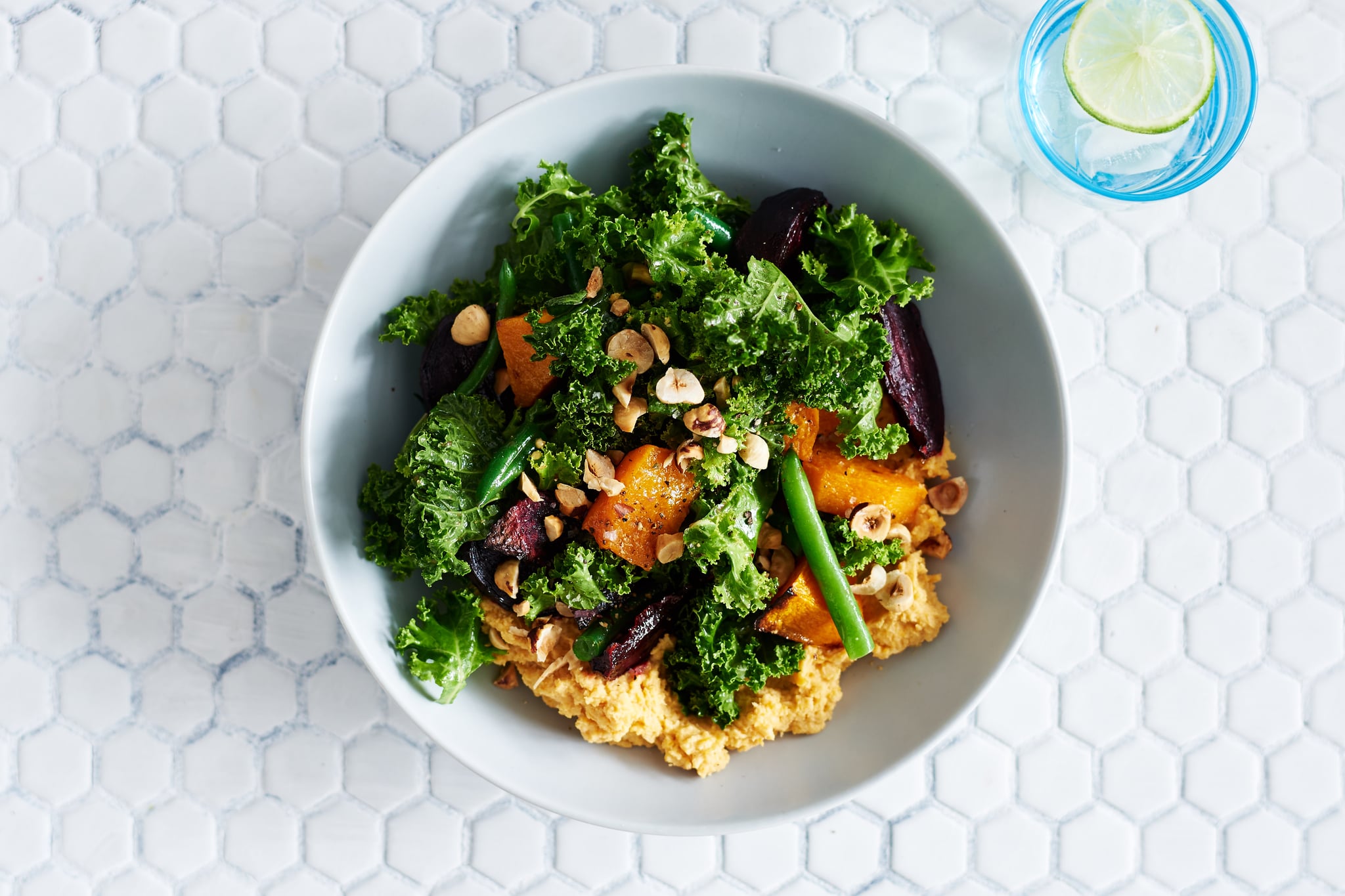 Autumn heralds the beginning of hibernation mode and the range of comfort foods that come with it. So when that refreshing Summer salad doesn't quite hit the spot anymore, try your hand at this vegan bowl recipe from renowned Sydney café Three Williams, as part of their partnership with Marley Spoon (hit this link for $35 off your first order!). Full of your favourite Autumn veggies and a delicious side of hummus, this bowl has plenty of hearty goodness and takes no time at all to turn around. Make, and make often!
Three Williams Vegan Bowl
Three Williams x Marley Spoon
Ingredients
1 beetroot
250 g peeled pumpkin
10 g basil
1 lemon
100 g green beans
150 g kale
40 g hazelnuts
400 g can chickpeas
30 g tahini
Olive oil spray
Sea salt and pepper
1 tbs olive oil
1 tbs water
Directions
To roast the beetroot, preheat oven to 220°C. Peel and cut the beetroot into 2 cm wedges. Place on a lined oven tray in a single layer and generously spray with oil and season with sea salt. Roast for 30 minutes or until tender, turning halfway through.
Meanwhile, cut the pumpkin into 3 cm chunks, then place on an oven tray, spray generously with oil and season with salt. Place on the lower shelf of the oven and roast for a further 20 minutes or until tender.
For the beans, bring a small saucepan of salted water to the boil. Pick the basil leaves (discard the stems) and juice the lemon(s). Trim and halve the beans. Cook them in the boiling water for two minutes or until just tender. Drain and rinse under cold water until the beans are cool.
Process the basil leaves, half the lemon juice, half the olive oil, salt and pepper in a blender or small food processor until smooth. Pour into a bowl and rinse the blender. Wash and remove the leaves from the kale, discarding the stalks. Coarsely shred the leaves and massage well with the basil dressing, making sure the kale is fully coated.
Coarsely chop the hazelnuts to garnish the salad. To assemble, combine the kale, half the pumpkin, beans and hazelnuts, and season to taste with salt and pepper.
Drain and rinse the chickpeas for the hummus. Puree the chickpeas, tahini, remaining lemon juice, remaining pumpkin, salt and pepper in the blender or small food processor. Add the oil and water and process until smooth. Divide the pumpkin hummus among bowls, then top with the kale mixture. Scatter over the beetroot to serve.
Information
Category

Main Dishes

Yield

2