Vegetable Vegan Smoothie Recipe With Avocado & Spinach
Vegan Detox: Avocado Aloe Spinach Smoothie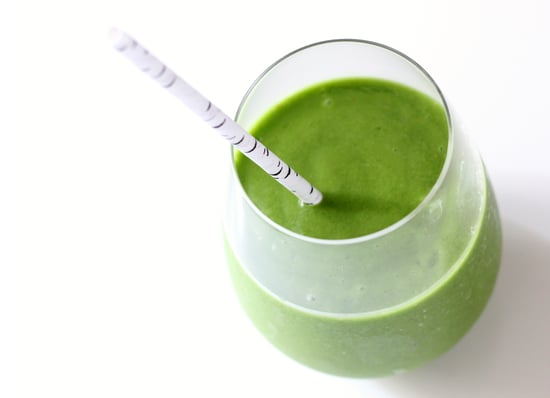 If you need an energising reboot this morning, this green power smoothie from blogger Healthy Happy Life's new book (coming soon to Australia) 365 Vegan Smoothies ($22.99) will become a favourite. It's got hydrating aloe vera juice and coconut water, toxin-flushing lemon juice and fibre to help keep your digestive system feeling happy. And the high potassium content in the banana and coconut water helps flush out last night's sodium-laden indulgences. Keep reading for the vegan detox smoothie recipe.
Notes
If you haven't made the coconut water ice cubes ahead of time, use regular ice cubes.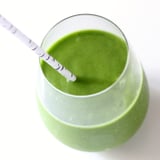 Ingredients
1 cup chopped spinach
1 frozen banana
1/4 cup mashed avocado
1 cup coconut water
1 tablespoon aloe vera juice
2 tablespoons fresh lemon juice
2 to 3 dashes of cayenne pepper
1/4 cup coconut water ice cubes
Directions
Combine all ingredients in a blender and blend until smooth.
Makes one serving.
Information
Category

Drinks, Smoothies