Watermelon Cake Recipe
Meet Your New Favourite Summer Party Dessert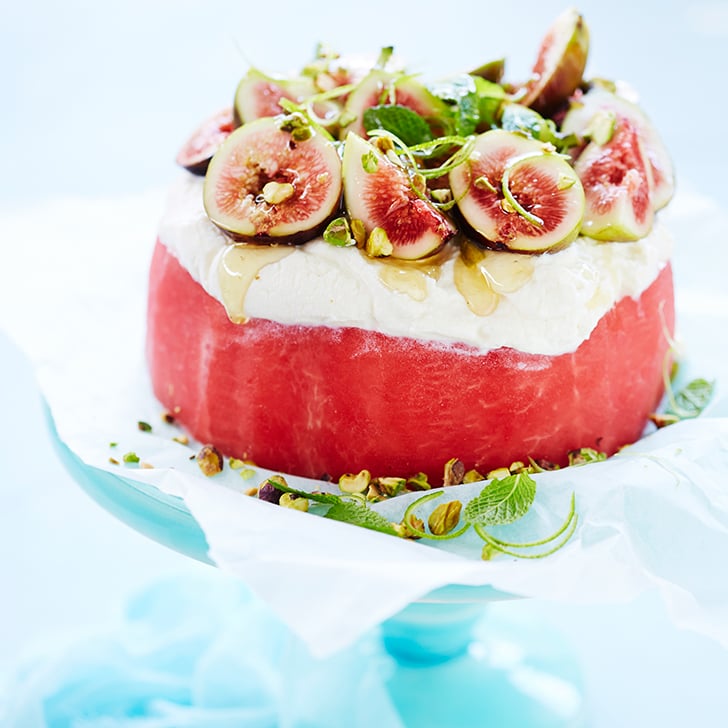 You can't have Summer without watermelon, right? Right! And what better way to enjoy your next party than with this refreshing dessert . . . Introducing the watermelon cake. Forget the super-artificially-sweet chocolate cake varieties and don't even think about serving up a traditional Summer pav because this Lorna Jane Clarkson masterpiece is all you need to make your Christmas and New Year a memorable one.
Refresh Watermelon Cake
Nourish: The Fit Woman's Cookbook
Notes
"This cake is one of my favourite things to make when entertaining in summer as it's fresh, delicious and looks so beautiful piled high with figs and mint — making the perfect Summer table centre piece." — Lorna Jane Clarkson.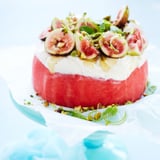 Ingredients
1 kg large round piece of seedless watermelon
1 lime
2 teaspoons raw honey
2 cups (480 g) ricotta cheese
3 medium fresh figs (120 g), quartered or halved
2 tablespoons coarsely chopped roasted unsalted shelled pistachios
¼ cup loosely packed fresh small mint leaves
2 teaspoons raw honey, extra
Directions
Remove skin and rind from watermelon, keeping the flesh as a whole round piece.
Using a vegetable peeler, peel rind thinly from the lime. Cut lime rind into long, fine strips. Juice lime; reserve 2 tablespoons juice.
Combine lime juice and honey in a small bowl; stir in ricotta.
Place watermelon piece on serving plate; spread ricotta mixture on top. Pile figs on top; sprinkle with nuts, mint and lime rind.
Drizzle with extra honey before serving, cut into wedges.
Information
Category

Desserts
Image Source: Lorna Jane