What is Chlorophyll and What Are the Health Benefits?
From The Editor's Inbox: Should I Be Taking Chlorophyll?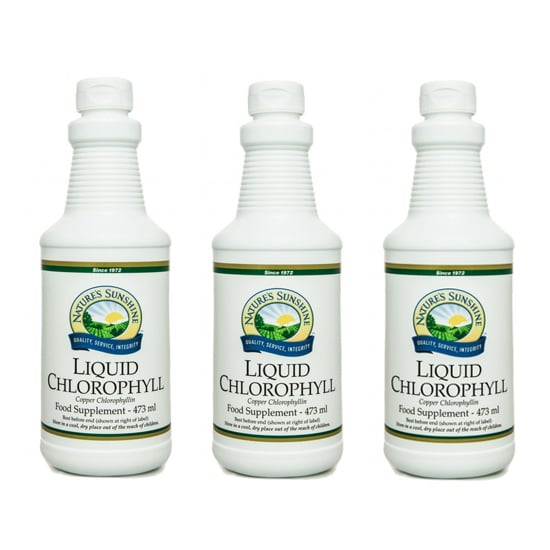 "I've been hearing a lot about chlorophyll, but I'm not exactly sure what it is. Can you please tell me whether it's healthy and how much I would need to take?" — Lauren
Keep reading. . .
Dear Lauren,
You might of heard about chlorophyll during your school years — it's the pigment in plants that makes it green! It's also often known as the green blood of plants as it is very similar to the structure of our own haemoglobin. Plants use it as a way to extract energy from the sun through a process called photosynthesis. It's a great antioxidant, natural detoxifier for your blood and liver, and an internal deodoriser (no more smelly breath!). Drinking chlorophyll is a great way to cleanse the body, and because of its ability to replenish red blood cells, it can provide you with an extra energy boost and generally improve your health.
The chlorophyll that is extracted from plants is surrounded by a fatty substance, making it difficult to be absorbed into the body. This is why you can find it coverted into a water-soluble supplement that you can drink. This allows the chlorophyll to travel easy through the natural digestion process and be absorbed into the body's circulation.
The recommended daily intake is 5ml (from a solution supplying 15ml of chlorophyllin-copper complex) and stirred into 250ml of water, three times a day. Alternatively, you can mix 20ml into a litre of water and sip on it all day long. If you're unsure of which one to choose, try Nature's Sunshine Liquid Chlorophyll ($19.95).
Hope I've been of some help Lauren! — Steph, POPSUGAR health and beauty journalist
Do you have a question for our health and fitness editor? Email it to mail@popsugar.com.au