What Do I Do If I'm Bit by a Tick?
If You Find a Tick on Your Skin, Do This Immediately
The risk for Lyme disease is expected to be especially high in 2017, which is horrible news if you're the outdoorsy type. Blacklegged ticks, also called deer ticks, are the ones to watch out for since they carry the Borrelia burgdorferi bacterium, which causes Lyme disease.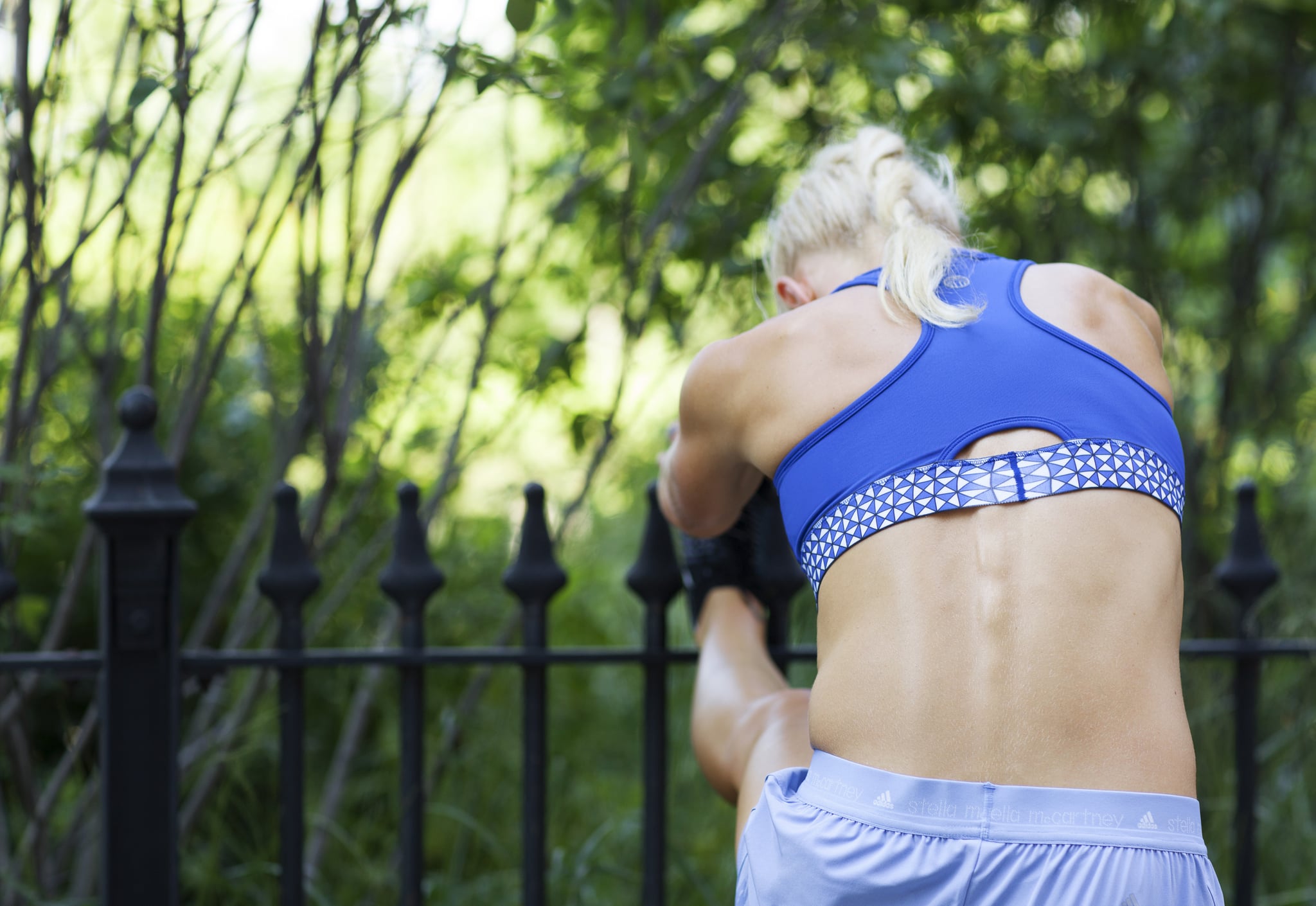 Before heading outside, you can help prevent getting a tick by keeping your skin covered. Wear high socks and leggings and fitted long-sleeve shirts. The CDC recommends using bug spray that contains DEET on your clothing to deter ticks. After being outside, take a shower and inspect your skin for ticks — especially under the arms, behind the ears, the backs of the knees, between your legs, around your waist, and even in your belly button. If the tick is removed within 24 hours, your chance of contracting Lyme disease is pretty small so here's what to do if you discover an embedded tick.
Get it out: Remove the tick using clean, fine-tipped tweezers, grabbing underneath the head of the tick as close as possible to your skin so you can remove the mouth of the tick. Do not squeeze the body of the tick, or twist or pull too fast — it'll cause the tick to spew back the contents of its stomach into your skin, putting you at greater risk of being exposed to the infections its carrying, including Lyme disease. If you can't get the head out of your skin, just leave it as is, and let the skin heal.
Get rid of it: Submerge the tick in rubbing alcohol to kill it, then flush it down the toilet.
Wash it: Clean the affected area of your skin with soap and warm water, rubbing alcohol, or iodine.
Watch it: Symptoms of Lyme disease can occur three to 30 days after the bite so over the next few weeks, watch the infected area for signs of a round, red, "bull's-eye" rash. Only 70 to 80 percent of people with Lyme disease will get this classic symptom, so be sure to look for other signs including headache, high fever, severe neck stiffness, joint swelling or pain, dizziness, or heart palpitations.
Get tested: If you have symptoms, make an appointment with your doctor to get tested for Lyme disease, to see if antibiotics are necessary.
Image Source: POPSUGAR Photography / Rima Brindamour