What to Eat to Get Weight Loss and Fitness Results
Why I Had to Break Up With Variety to Get Results
This feature is dedicated to our #NoChangeNoFuture initiative. From the Women's March, to Australia voting yes to same sex marriage, and the #MeToo movement, 2017 taught us to look beyond ourselves and come together as a collective of powerful women who are writing our own history. Join us as we cancel setting one-dimensional personal resolutions this January and commit to being the change we want to see. Because without change, there is no future.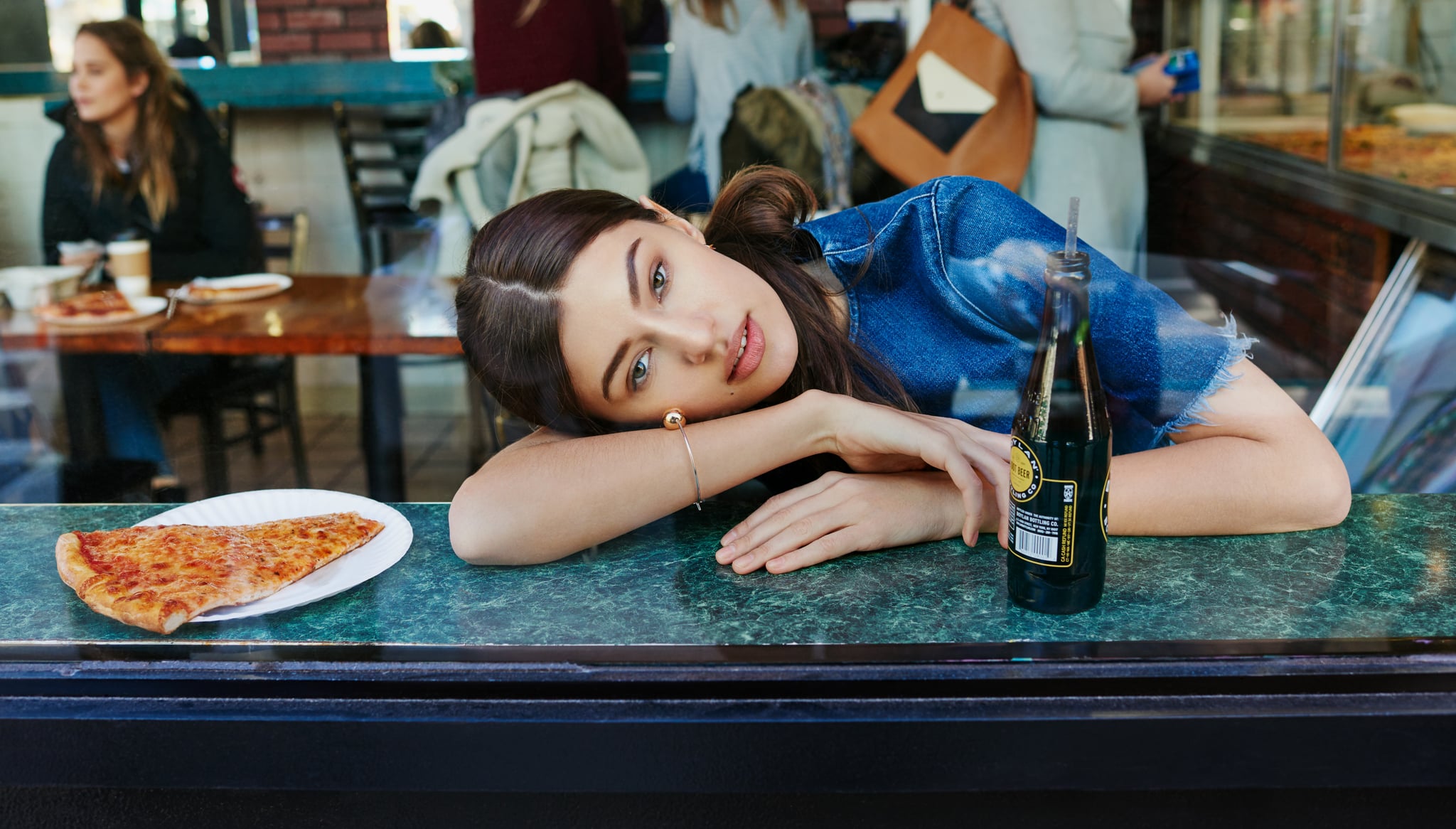 After plenty (I can't emphasise this enough) of trial and error I came to the realisation that variety in my diet and I don't get along — we're just not pals. For years I tried to make it work but in the end we just weren't seeing eye to eye and I had to end it — swiftly I moved on to structure. The good news is, structure and I are doing so well, I'm sad I didn't ditch variety sooner.
While variety is what keeps things exciting (it's the spice of life, isn't it just), when I included variety into my diet, results were harder to come by — it didn't matter how much I exercised.
For me, breakfast would range from avo toast to yoghurt, oats and berries to eggs. Lunch was often a salad sandwich or wrap or chicken and veggies. And dinner would see me tuck into meat, veggies and salad or a stir-fry. All good things. I was eating a balanced diet, that satisfied my hunger and was kind to me nutritionally, but all together my daily diet wasn't doing me any favours. I couldn't understand why.
It wasn't until my trainer suggested I write everything I eat down and create (and stick to) a meal plan — that included more, but smaller, meals throughout the day — I noticed results. This is where I should point out that this isn't a diet (I'm 100 percent done with those), rather mindful, structured eating.
Structured eating helps to keep a closer eye on what you're fuelling your body with and prevents inconsistency, which was the biggest issue for me. Switching to structure was exactly what I needed to make my meals and my gym sessions work better together.
Although my meals are similar each day (and make me sound like the most boring person alive), I still manage to sneak variety in by choosing seasonal produce and making my salads massive — I'm talking seven ingredients, at least! The key to acing this way of eating is to have your fridge stocked at all times. And because you're eating similar meals each day a trip to the shops is never an issue.
Here's what a typical day looks like on my plate:
Breakfast
1 x boiled egg
½ avocado
Handful of cherry tomatoes
Squeeze of lemon juice
Snacks
3 tbs Greek yoghurt
Handful of berries
3 tsp chia seeds
7 almonds
Or
Capsicum or carrot with some sliced turkey
Or
2 x Ryvita slices
1/2 avocado
Lunch and Dinner
Beef, chicken, tuna or turkey salad. Salad includes: kale, quinoa, tomato, avocado, cucumber, beetroot, fetta, capsicum, sweet potato, fresh chilli, seasonal herbs
Dessert
I eat each of my meals at the same time every day. Breakfast at 9 a.m., mid-morning snack is always at 11 a.m., lunch sees me eat at 1:30 p.m., my afternoon snack is usually around 4 p.m. and dinner is no later than 8 p.m. When I stick to this meal plan, things seem to work. I'm not skipping meals, I'm keeping my body fuelled and ready for a workout each day. For me it's all about routine and without it I fall of the wagon hard. Sounds obsessive but it's how I get the results I need, especially after a Christmas of over-indulging.