What is Liquid Chlorophyll?
Healthy Habit #4: Liquid Chlorophyll Does Work as an Internal Cleanser, so Drink It!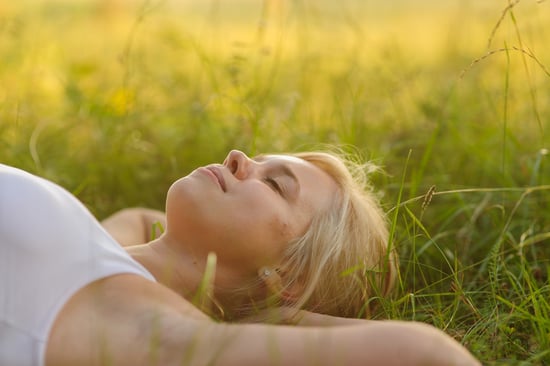 If you've ever seen a someone drinking what looks like green cordial at their desk or in a drink bottle while on the go, chances are it's actually water and liquid chlorophyll. With loyal followers including Miranda Kerr, the minty flavoured liquid supplement is one of this year's most popular health habits. Not at all a fad, chlorophyll is a green pigment found in algae and plants and helps alkalise the body.
Ingesting it in liquid form makes it easier for the body to absorb, and it's as simple as adding a spoonful to every glass of (filtered) water you have each day. An internal cleanser and deodorant, liquid chlorophyll might look at little strange, but it's very tasty and even helps to freshen the breath and relieve minor throat irritations. We like to put a tablespoon or so in a large jug of water on our desk and drink it throughout the day. The challenge? Don't leave work without finishing every last drop!
You'll immediately notice the effect it has on clearing the skin and brightening the eyes. We're drinking Nature's Sunshine Liquid Chlorophyll ($19.95), and really enjoy the taste. You have to be careful because some brands contain artificial flavouring — which not good! This one contains natural spearmint oil.