What Are the Safe Artificial Sweeteners
Not-So-Sweet: A Dietician Weighs In On The Artificial Sweetener Debate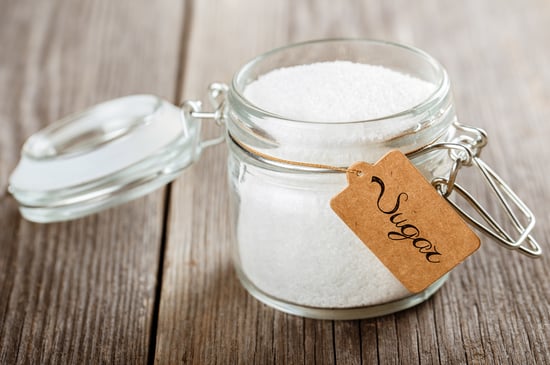 Ridding sugar from your diet is much more than a food trend, however we have seen a rise in the topic of late. Author's including Sarah Wilson of I Quit Sugar fame and David Gillespie before her with Sweet Poison; have tackled everything from sugar-free baking to other delicious and surprisingly sweet desserts and sauces. Both use sugar substitutes, but when it comes to artificial sweeteners — what is safe? We spoke to Iridium For Life dietician, Ashleigh Jones, to get the facts. Keep reading.
"Many people are wary of artificial sweeteners because of early research suggesting that high doses of artificial sweetener may cause cancer in lab animals," says Ashleigh. "However, further research conducted in the following decades has failed to show that, at normal levels of consumption, artificial sweeteners are unsafe for human consumption."
Ashleigh says that all sweeteners on the market — both nutritive and non-nutritive — are extensively tested before their release, and there is no sound evidence that those approved for use in Australia cause cancer. "Generally speaking, artificial sweeteners used in the Australian food supply are safe for consumption," she says.
Two things to take into consideration:
In excess consumption, sugar alcohols such as xylitol and sorbitol (they all end in "ol") can cause a laxative effect and gastrointestinal upset. This is because they are not broken down in the intestine, and their presence draws water.
Aspartame, NutraSweet, Equal and any other phenylalanine-containing sweeteners are unsafe for people with phenylketonuria (PKU) — a genetic condition that is screened for at birth.
Ashleigh concludes that as a general nutrition strategy, reduce your intake of all sweeteners (including sugar) to reduce sweet cravings. But if a sweetener is essential, use nutritive sweeteners such as sugar alcohols and stevia. This is because they have all the benefits of artificial sweeteners — low kilojoules, don't cause tooth decay, don't raise blood sugar levels — but they're plant-based and, in her opinion, don't have as much of an after-taste as other sweeteners.