What to Wear to an Obstacle Race
Competing in an Obstacle Race? Don't Wear Cotton!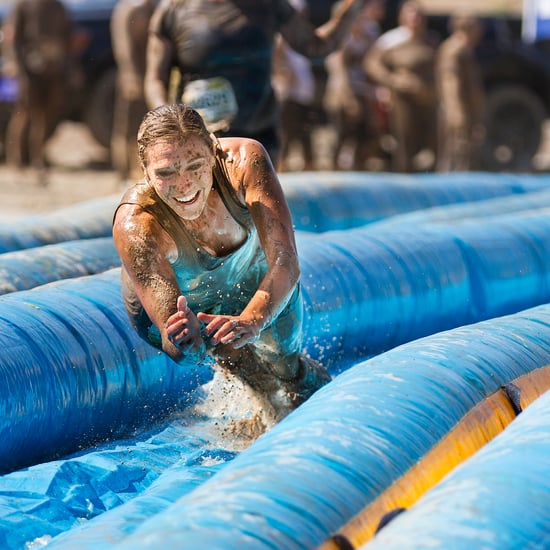 Throughout the months of July and August, brave racers will compete in Greatest Athlete Adventure Race, only the obstacle race of 2013. A TV series and now also open to the public, the race tests resilience, strength, and mental endurance. In fact, if you think you've got what it takes, you can enter the TV Challenge to go in the running (literally) to be on the show!
Now your race-day outfit is probably the last thing on your mind, but owner of Agoga and Greatest Athlete Adventure Race ambassador, Libby Babet, says cotton is your worst enemy.
"Whether it's in your shirt, shoes, shorts socks, or underwear, cotton will absorb the wetness (and muck) and you'll be left with that oh-so-satisfying feeling of wearing an adult diaper," she says.
"Take a tip from triathletes when you're getting dressed: synthetic fibers in body-hugging designs make the fastest and most efficient outfits. Loose-fitting clothes can get snagged on obstacles, grabbed accidentally (or not) by other racers, and even obscure your view. Chafing, blisters, and a couple hours of discomfort could be unwelcome additions to your race if you choose the wrong gear or a wickedly uncomfortable costume," she says.