What Are Weighted Blankets
Could a Weighted Blanket Ease Your Anxiety?
Mental health and wellbeing is very close to our hearts, and while we truly aim to have an always-on approach to covering all aspects of mental health, we have chosen to shine an extra bright light on #WorldMentalHealth today, and for the rest of October.
We bring you The Big Burn Out — a content series made up of honest personal essays, expert advice and practical recommendations.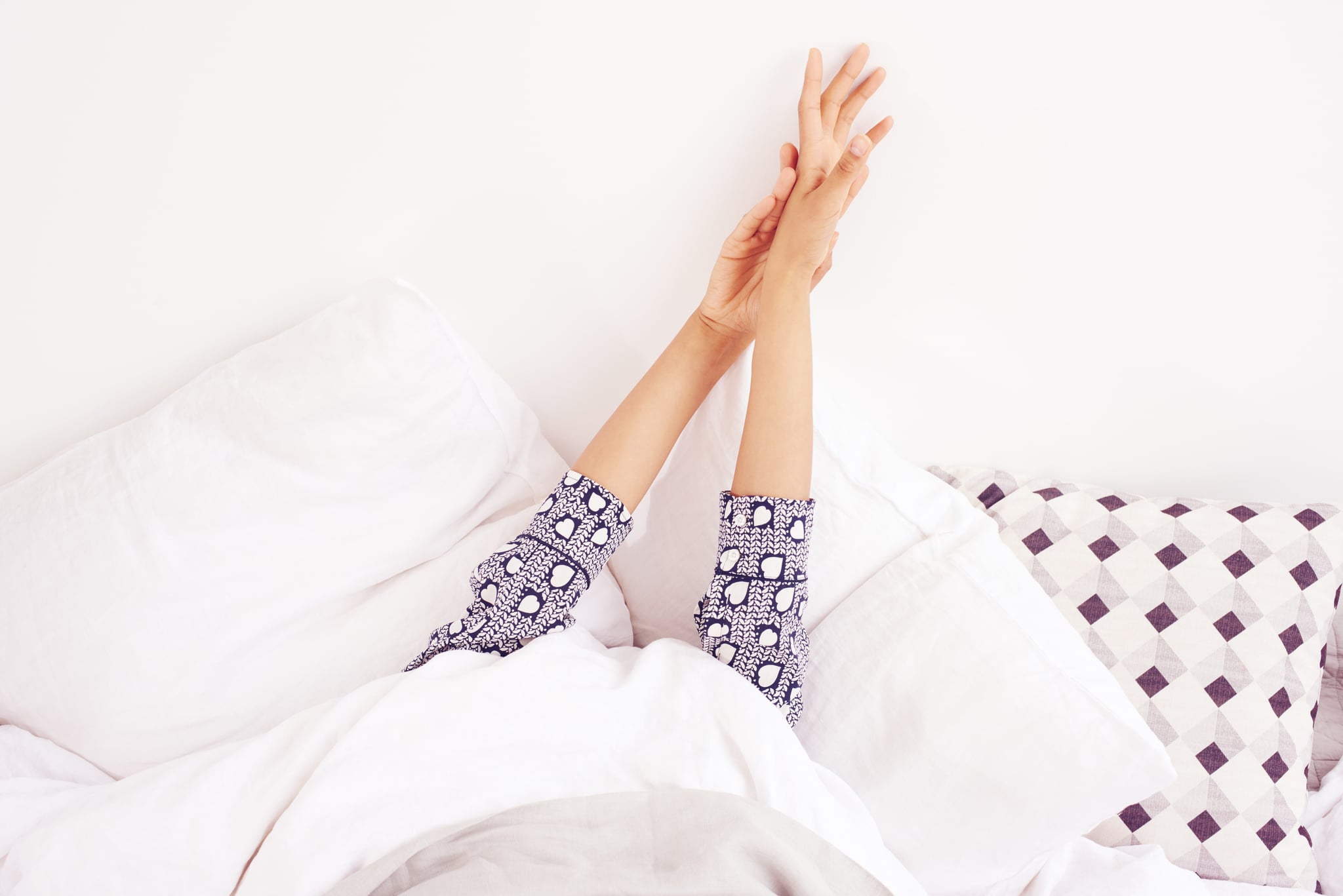 If you're a troubled sleeper or naturally anxious, then you've probably tried many tactics to help ease stress and ensure you get some solid shut-eye. But if your anxiety is getting worse, or you find you're still tossing and turning despite your best intentions, then a weighted blanket might be just what you need.

Originally used in clinical therapy, and to provide relief for children with autism and sensory disorders, weighted blankets have started to emerge in the marketplace for us regular folk that require a little extra TLC to deal with the stress of our hectic lives.
The blankets, filled with weighted pellets are designed to provide pressure touch to the body, which according to Psychology Today helps the body relax, essentially mimicking the feel of a firm hug. Picture the relief that a hug provides when you're upset, weighted blankets work by providing a similar comfort, helping us to feel secure, protected and ultimately allowing our nervous system to calm down, and relax.
Gravity, one of the most successful (and first) players in the weighted blanket market promises that their "gravity blanket" will increase serotonin and melatonin levels, decrease cortisol, and ultimately help to aid in deeper, more restorative sleep. Local alternative, Neptune Blanket also has similar claims, offering their blanket as a natural way to rapidly alleviate negative systems of stress, anxiety and insomnia.
So, might this adult version of swaddling leave us all sleeping like babies? We can't say for sure, but if you do suffer from anxiety and are struggling to get a good night sleep, a weighted blanket might just be the answer.