What You Need to Know Before Your First Tough Mudder
Everything You Need to Know Before Your Very First Tough Mudder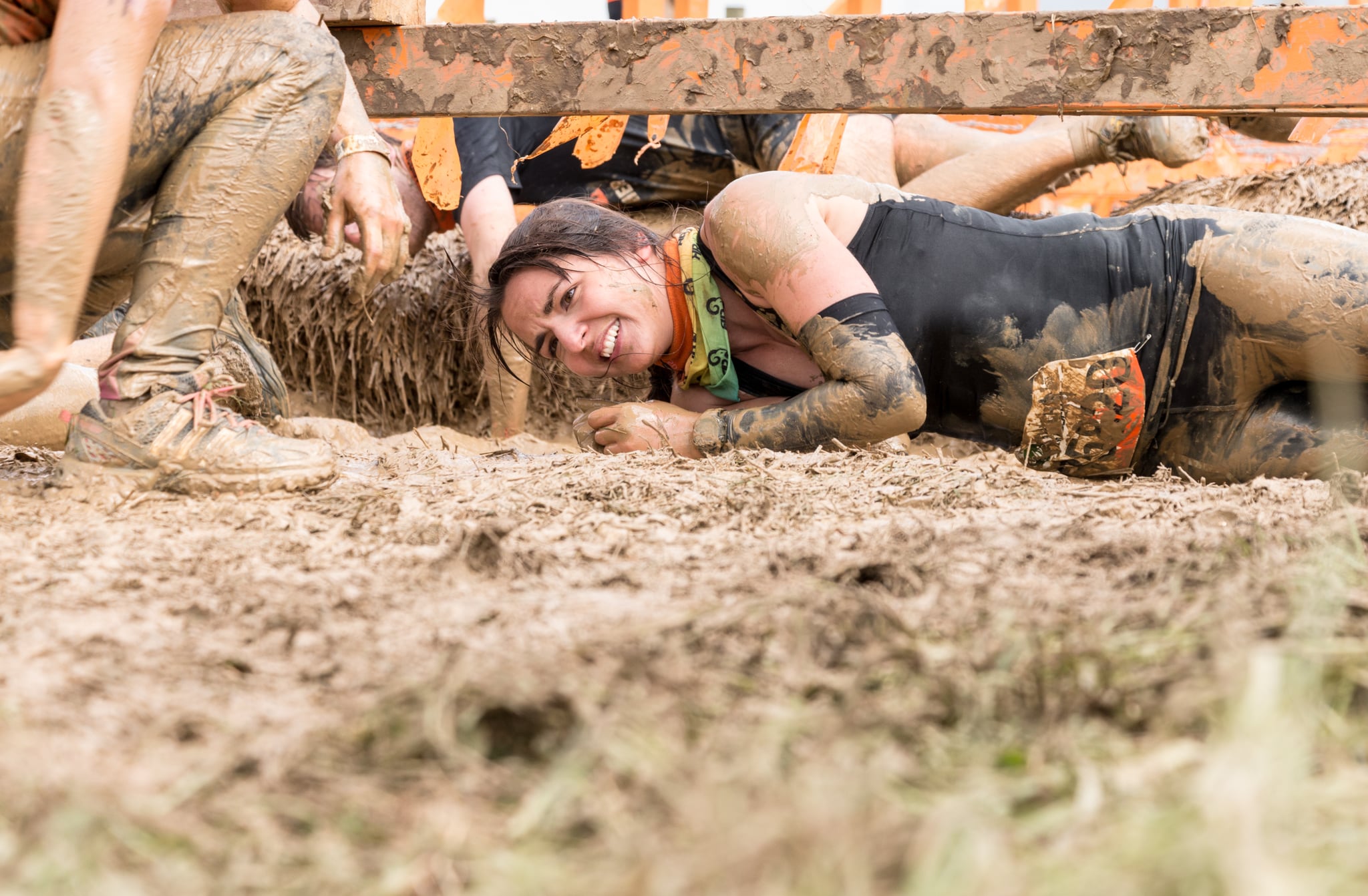 To those who've signed up for Tough Mudder this year (what we're you thinking?! Jokes! We hope) we'll see you at the starting line. This weekend the crazies at Tough Mudder are taking their 18km obstacle course north of Sydney to Glenworth Valley with seven never-seen-before obstacles and more mud than ever! How do we know? We spoke to the expert in all things Tough Mudder, Paul Mudge to find out everything we need to know about the hardest — but most-satisfying (so they say) — thing you'll ever do in mud.
Don't wear anything you love. Yep, you might want to keep your mesh-panelled lululemon tights at home and opt for activewear you don't mind destroying. You're about to get dirty, veeery dirty. And your shoes? Accept the fact that you're not going to want to wear them again — RIP trainers.
If you wear glasses, it's time to opt for contacts, just be careful in the water and super-muddy obstacles — Oh yeah, and the one named Cry Baby.
Drive or get a lift. Unfortunately public transport to the event is non-existent, so carpooling is recommended. If you're parking you'll need a parking ticket, which is going to cost you $40 (if you want a spot closer to the course. Your sore legs will thank you at the end of the day) or $15 if you don't mind walking a little further.
The tighter your clothes the better. As you're trawling through icy waters, crawling through mud and dodging spiky live wires the last thing you want is for your baggy pants or loose tee to stretch fives times its size (not ideal), fall off (never ideal) or get caught on barbed wire (the WORST!).
Have a big (healthy) breakfast. We're talking eggs, veggies, the LOT. You're gonna need all the energy you can get.
Don't forget sunscreen. You don't need to be dealing with severe sunburn and a sore body post-Tough Mudder. You know the drill . . . Slip! Slop! Slap!
Bring ID. Before you get down and dirty you need to verify your registration. Any documentation (think: driver's license or passport) with your name, signature, photo and birth date is mandatory.
Remember your ticket. And if you want to avoid cueing bring a copy of your signed waiver.
You don't need to be super-fit. The key to Tough Mudder success is working together with your team to get over the finish line.
Just don't have a big night before. You'll want to be fresh and full of energy.
You can skip any obstacle. For the less adventurous, each obstacle has a by-pass lane.
Arrive an hour before your allocated start time. This will allow for you to get registered and participate in the 10 minute warm-up before you start.
Bring a change of clothes. The mud is next level, and not something you'll want to take home in your pockets/bra/shoes/underwear.
Yes! There's a place to leave your bag. It's called the Bag Drop and it's located on site.
Leave your valuables at home. Tough Mudder is no place for sunglasses or jewellery — unless you want to lose them.
Medical staff will be all over the place. Don't stress if you hurt yourself, someone will be around to help you.
Don't take your phone. But how will you Snapchat? Well, you can't, instead you'll be having too much fun to even worry about capturing it in real time. Unless you want your phone to be destroyed, leave it in the Bag Drop. There will be official photographers taking pics (not Snaps, soz!) as you go.
You're gonna love it! Really! Once you cross the finish line you'll want to do it all over again. Maybe not straight away, but definitely in future.
Now that's over with, here's just one more pic to remind you of what you're about to do. Enjoy!