Who Won the 2015 Women's World Cup?
Relive the Rollercoaster Ride of the 2015 World Cup and Team USA's Electrifying Victory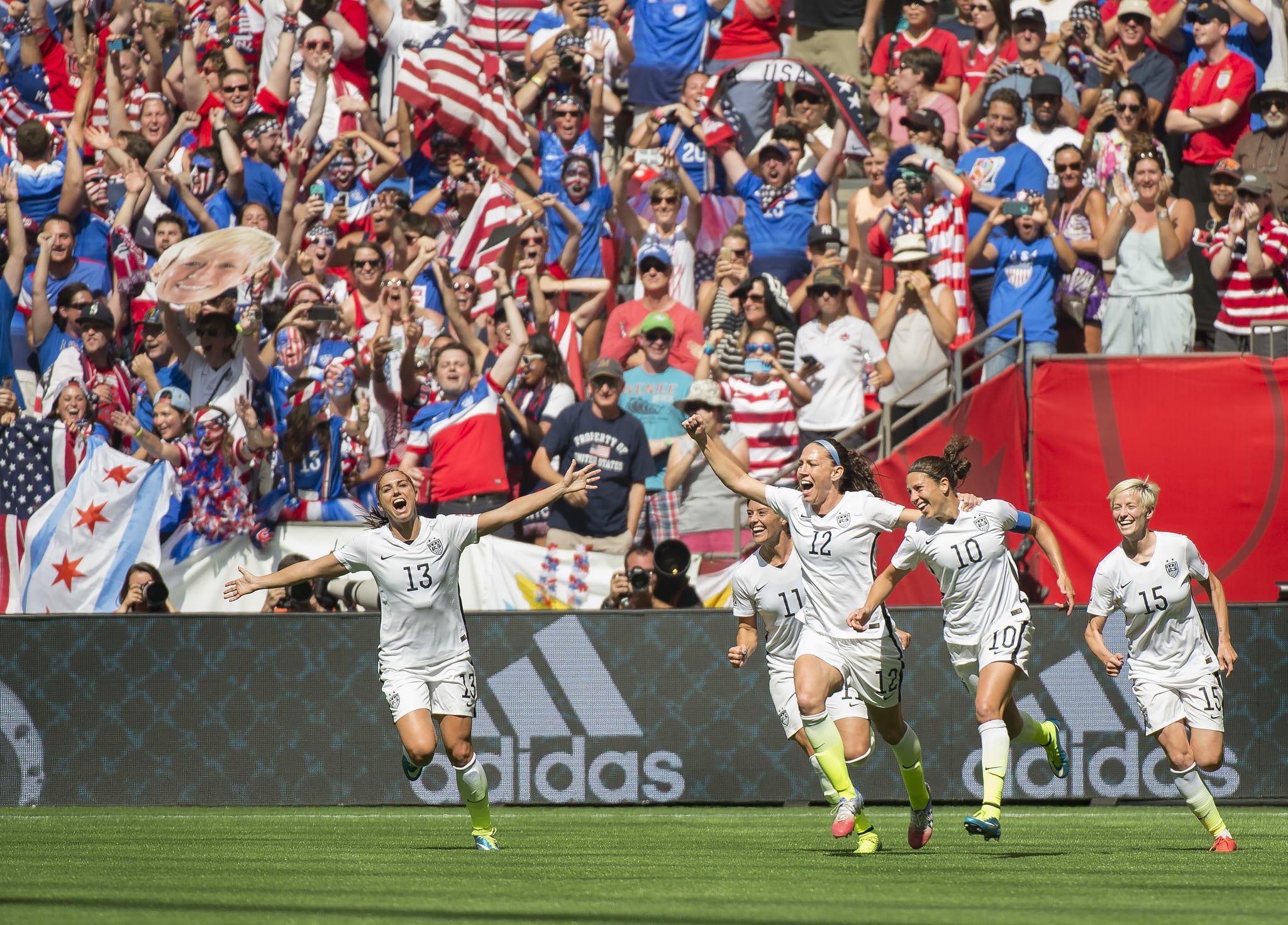 The 2015 FIFA World Cup Final was one for the ages. The US Women's National Team defeated defending champions Japan in a thrilling 5-2 victory, claiming their first World Cup title since 1999 and vaulting players like captain Abby Wambach, Carli Lloyd, and Alex Morgan into sport icon status.
It was the highest-scoring final in tournament history. The US netted four unanswered goals in the first 27 minutes of the game, including an incredible hat trick (three goals) by forward Carli Lloyd, the fastest-ever recorded at the Women's World Cup. Japan pulled within two in the second half before a 54th-minute goal by Tobin Heath sealed the three-point victory for the US.
Despite the decisiveness of their final win, the USWNT's path to the trophy had a few bumps. They exited the preliminary group stage as the top-ranked team in their group with wins over Australia and Nigeria, but fought rivals Sweden to a 0-0 tie. Tense victories over Colombia and China in the knockout stages led to a nail-biting semifinal match, where the US took top-ranked Germany scoreless into the second half before Carli Lloyd put away a penalty kick to take the lead. Kelley O'Hara tacked on a goal in 84th minute to send the US to the championship game and, eventually, the World Cup title.
The victory represented USWNT's chance to prove themselves a true global powerhouse; though typically ranked among the top teams in the world, they hadn't won a World Cup since the legendary 1999 run, 16 years prior. In 2011, the US lost the final to Japan in heartbreaking back-and-forth game that ended in penalty kicks, making the 2015 win all the sweeter.
Now, as defending champions and the top-ranked team going into the 2019 Women's World Cup, the USWNT might be facing their toughest competition yet. They'll once again be taking on Sweden in group play, the same team that knocked them out of contention in the 2016 Olympics quarterfinals. And the US's defence, once seemingly impenetrable, has shown weaknesses recently; Julie Foudy, former USWNT player and current ESPN analyst, told POPSUGAR in a previous interview that the team is likely to rely more on their high-octane offence than in past years.
Only one team has won back-to-back Women's World Cups: Germany, in 2003 and 2007. As this year's tournament kicks off, make sure to meet these 26 players to watch, relive the USWNT's best moments, and follow all the action to see if the US can defend their crown.