Why Interval Training is Really Good For You
3 Reasons to Cut Your Workout Short
The newest way to work out seems to be all about how just how little exercise you can get away with, but if you're trying to lose weight, swapping your 45-minute sweat session for a four-minute routine may not be the best option. For days when you don't have time to rack up the calorie burn, however, here are three very important reasons why it's still OK to fit in what you can.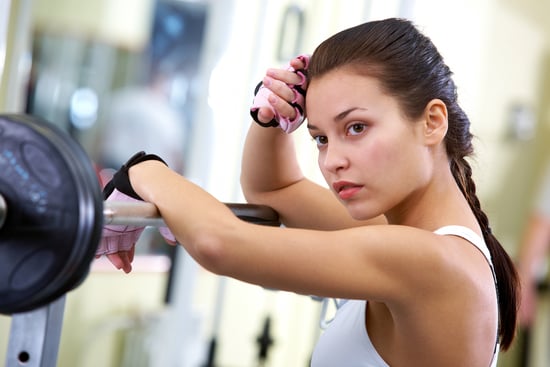 Better endurance: Anyone who's ever trained for a race knows the importance of those long workouts for improving your endurance, but studies have shown that short spurts of intense exercise can help as well. High-intensity interval training (HIIT) improves your VO2 max, or maximum amount of oxygen your body can use to produce energy, which is an important indicator of your overall fitness and endurance levels. HIIT has also been shown to transform muscle cells just as well as longer workouts.
Revved up afterburn: Besides maximising the amount of calories burned in a shorter amount of time, HIIT can help you burn more calories when you're relaxing on the couch. One study even found that bouts of intense 30 second intervals for just two and a half minutes total helped participants burn an extra 200 calories throughout the rest of the day.
Reduced disease risk: A few sweaty minutes now can help you live a longer, healthier life later. Studies have shown that short HIIT workouts can improve heart health, reduce the risk of developing diabetes, and lower blood pressure. In a recent study, for example, researchers found that just four minutes, three times a week, is all you need to see marked improvements in health and fitness levels.
So while you may not be dropping major kilos on your new four-minute workout routine, short HIIT workouts can be a time-saving way to improve your health even if you think you're too busy to fit in a workout. Ready to start? Download our printable seven-minute workout poster and fit in a short, intense workout almost anywhere!