The Wine Line: App to Measure Standard Drinks
One of the Cleverest App's We've Ever Seen!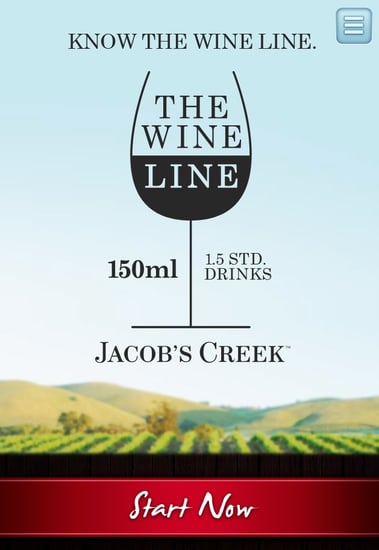 If a glass of wine is on your mind this long weekend, you might want to take the time to download the new and free to purchase Jacob's Creek app, "The Wine Line". It's a reality application that tracks the amount of standard drinks you've had in the hour. Just take a snapshot of your drink in hand, trace around the wine (before you take a sip) and pick your drink of choice. There's over 70 different wines to choose from, including Jacob's Creek, Wyndham Estate, Stonleigh and even GH Mumm's bubbly range. In a recent study conducted by the Galaxy Research, that surveyed approximately 1,000 Australians aged over 18, found that 32 percent had no idea how many units there were in a 150ml glass of wine. So this weekend, let this fancy app keep count. Have fun, and drink responsibly!