Winter Sun Protection
Heading to the Snow This Weekend? Here's How to Stay Protected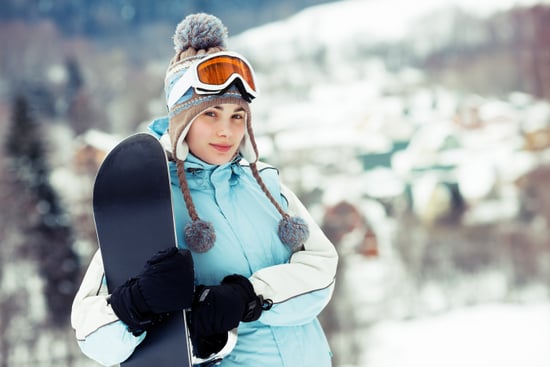 If you're heading to the snow this weekend, you're in luck as it's expected to be the best snow depths of the season, and probably the last good dump of snow you'll see this year. So if you're all set to ski the slopes, there's a few important tips to remember when it comes to sun protection. Because Slip, Slop, Slap, isn't just for summertime. Keep reading to find out why.
Winter sun protection is more important than you might think. It's common to associate sunburn with hot Summer days, but it isn't the only season that you need to consider sun safety. When it comes to being active in Winter — whether it is a mid-morning or afternoon run or skiing on the slopes, it could potentially lead to an unpleasant burn, shedding a few layers and increase your risk of skin cancer.
Even during cold weather we are still subjected to ultraviolet radiation from the sun in the form of UVA rays. The sun can reflect off water, snow and even go through glass, damaging our skin and potentially causing long-term problems, such as skin cancer and premature ageing. It's easy to still enjoy all the activities that the Winter months bring, there's just a few considerations and sun protection aids to remember before you step-out!
High altitude means more UV radiation: If you're a snowboarder or skier it is important to remember that the higher up the hill you go, the higher the chance of you getting seriously sunburned — with the atmosphere filtering 4 percent fewer UV rays every 1000 feet above sea level.
Snow reflects up to 80 percent of UV rays: The intense reflections from the snow can bounce off the ground and back at you in strange places like under your chin.
Overcast weather does not protect you: Up to 80 percent of UV radiation can push through clouds and cause skin damage, even on the days when the sun isn't shining.
Winter Exercising Sun Protection
Whether you're running outdoors or carving it up at the snow, sun protection including an appropriate Winter sun hat and broad spectrum sun cream is crucial.
Use a sunscreen and lip balm with UV protection and has a SPF 15 or higher.
Wear a hat that protects your face, neck and ears. When at the snow, balaclavas are good to wear with protective goggles.
Wear a long sleeved shirt or jacket even when the days are warmer.
Wear sunglasses or wrap-around goggles that provide 100 percent UV protection — it's important to check this before buying. The sun from reflections (especially at the snow!) can burn unprotected eyes and cause blindness.